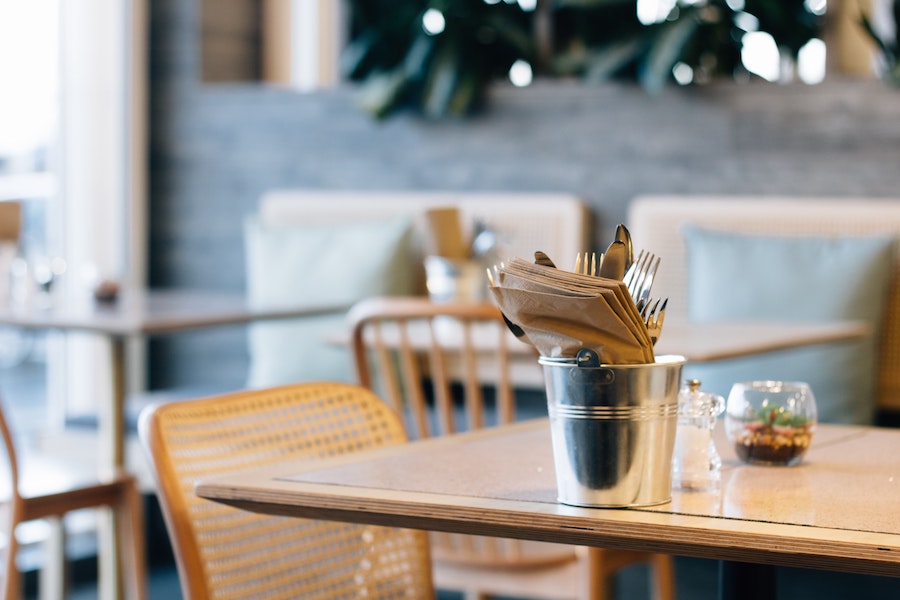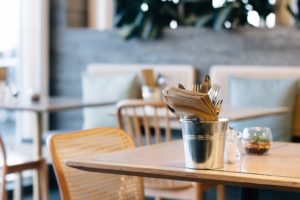 Business is good for restaurants.
Over 50% growth over the coming decade.
A big reason for that projection is the fact that Millennials don't want to and can't cook at home. Generation Z will probably continue that trend.
As a result, restaurants will likely benefit. The pie will be bigger and that means more to go around for everybody. But even with that growing pie, there is an opportunity to grab a larger percentage. There are a number of ways to do that.
A great opportunity is content marketing and specifically a blog.
So how do you create a blog for your restaurant? Here are a few steps…
Step 1. Expectations
You're not going to publish a blog post this week and get a bunch of new people through the door. You're also not going to publish five blog posts over the next six months and get a bunch of people through the door.
Blogging is a long-term strategy. It's one of the big reasons that it's such a great opportunity. If you can focus on the long-term, unlike the competition, you can win the content marketing game in your area.
Look at the blogs you admire. They have been around 5+ years. Look at the restaurants with large social media followings, they have been around for 5+ years keeping up with consistent content.
Focus on the process of writing a blog. Do that without even looking at analytics for a year. You'll learn how to create. That will lead to more and better content in Year 2. Then Year 3. Then you can dive into analytics and get better and better.
Step 2. Questions
The best blogging strategy you can take on is to align with Google. They want to provide the best answers to the questions their users are asking with search. That means you need to focus on the questions your target customers are asking and answer them with blog posts.
It seems simple. But it's what people want. They want answers to their questions. Questions about food. Questions about cooking. Questions about their community. Questions about how to choose restaurants. These and more can all be blog posts.
Step 3. Local Branded Content
I feel very strongly about this opportunity for restaurants.
Newspapers are downsizing and closing the doors. Radio is doing the same. TV is still hanging on, but they are also struggling when it comes to local coverage.
People want local content, but they don't want it from the old guard media. They want it from social media. They want it from YouTube and Spotify and blogs.
Hire a local reporter to do their full-time job, but for your blog. They attract the attention and they do it for your brand. It's branded content that draws attention in a good way and it all comes with your overarching brand recognition.
Step 4. Quantity, Schedule
Research over the last 10+ years has found that hitting the 200-blog post threshold is a good goal for most blogs. It's often recommended that a great way to do this is to publish around 3 posts per week.
That means you're hitting your goal sometime in Year 2 of your blogging effort. At that point, you can look to continue at that pace or adjust the pace or word count depending on what you learn about yourself or about what your audience is looking for.
One of the big keys with blogging is consistency. It's like the 20 Mile March that Jim Collins discusses in Great By Choice. Businesses that are successful set a reasonable goal and stick with it. When it's a tough week, they still hit their goal. When it's a good week, they still pace themselves.
It's the same concept with blogging. Setting a schedule, such as 3 posts per week, and sticking with it through the long-term is the best way to achieve blogging success.
Step 5. Snippets
Blogging is great for SEO. Especially in the long-term. It's also good to share your posts with a title and the link on social media. But if you really want to have success with social media you have to share native content on each platform. That means just content without links.
Social platforms want their users to stay on their site. You want to align your social strategy with theirs. They put emphasis on content that keeps users on their site.
Write your blog posts. Publish them. Share the title and link. But then also take 3-5 snippets and share those  natively on social media.
For example, with this post I'll take each of the 5 sections and share them natively on social media.
This strategy builds awareness, engagement and a following on social media. It builds over time. That all leads to more attention and sales. And it's just repurposing the content you're already publishing.
Conclusion
Restaurants have a great opportunity in the coming decade. More people are eating outside of the house. Content marketing has never been easier. Those that jump in now will be in a great position to win big in the years to come.