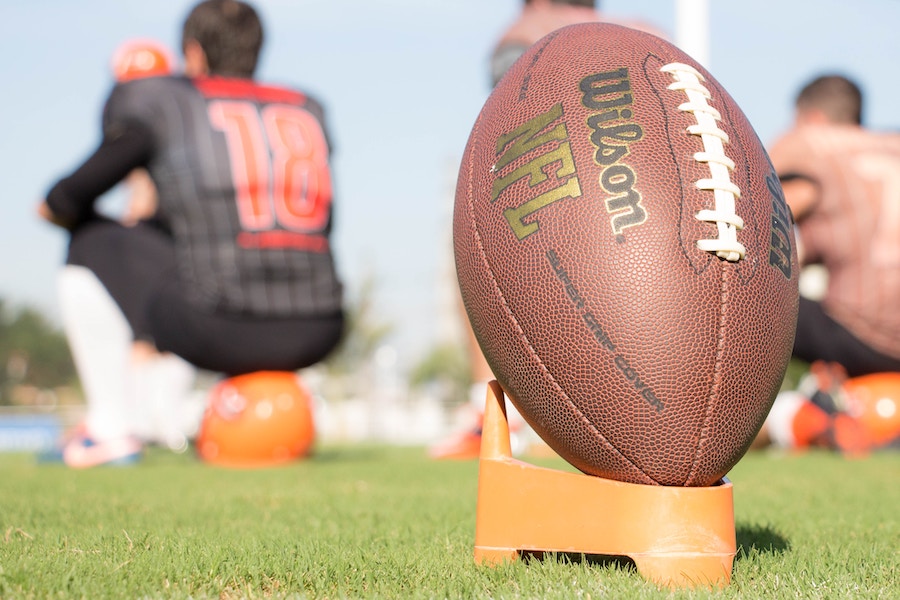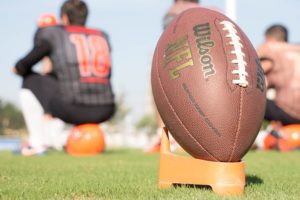 The NFL is bigger than ever.
But the reporters that have covered teams and players have been going through a change in recent years.
Newspapers used to be the main source of information when it came to your favorite football team. Also the local TV stations that usually give updates at the end of the news.
These papers and stations mostly launched websites in the last 15-20 years. They tried to bring their advertising model over to the web. Maybe it worked as far as bringing in revenue. I don't know the details.
But what I do know is that those sites – newspaper and tv station sites – are some of the worst on the web. When it comes to experience, the ads and popups and slow loading time and everything else is just poor. Auto-playing videos with loud volume. Videos with 30 second ads and 10 second actual clips. Moving x's for closing out ads and popups and all kinds of accidental clicks.
It's bad.
The sad thing is that these reporters are all really, really good at their job. They have relationships with players, coaches, scouts, agents and more. They provide information that is unbiased and with good reason behind it. People demand what they're writing and recording more than ever.
But the experience is bad. You have to go through all the ads to get the content. Or you have to pay a subscription, admittedly it's usually small, but then you still often get ads. And even with a small subscription there are so many weekend bloggers that write about the NFL that you can get pretty good info and insight for free without the reporters.
So what's the future?
I think this is where local businesses have an opportunity…
Local Business + Local Sports Team
I live in Eau Claire, Wisconsin, which is about three hours from Green Bay, but the Green Bay Packers really belong to the entire state and beyond. Anyway, I'll focus on the Packers since they're my team.
I'm very curious to see when we will hit the point where a local business, like a restaurant, in Green Bay will hire one of the reporters covering the Packers. Same or very similar salary to what the reporter makes at the paper. Hire them to write articles for the blog, record videos for a video channel and record podcasts for all the podcast channels.
All free of charge for fans. Free on the business's website. Free on YouTube. Free on those podcast channels.
The whole idea would be that the content is presented by that restaurant. It's all about exposure and brand awareness for that restaurant.
Minimal ads, if any, on all those channels. Just a great experience for the fans of the Packers. Great reporting and opinion from the reporter. They basically do their same job, but for a different employer.
The reporter gets a salary. They probably get a little more freedom. The restaurant gets great coverage of the team and exposure. I can't really imagine better marketing dollars spent for a local business. They could even host events at the restaurant where the reporter does Q&A with fans. Maybe they even bring in players for Q&As.
Local fans will learn about the restaurant, but the big thing will be the exposure the restaurant gets for people that are coming to Green Bay from out of town. Not just for games, but all year. Anybody that reads or listens to the content will know about the restaurant and when they're in GB and need a place to eat they'll know exactly where to go.
Final Thoughts
This is not a new idea. Brands have been sponsoring content for a long time. Although it kind of went out of favor with mass advertising on TV and radio and in newspapers during the past 50 years. But there seems to be a paradigm shift happening.
Some reporters are launching their own blogs, but they often struggle with the business side. They have to chase down sponsors or subscriptions when all they really want to do is their normal reporting job. Some reporters now work directly for teams and they provide a lot of great content, but obviously there is a built-in bias. Any content on a team website will be 99.9% positive and obviously that's not reality.
I really believe this is an opportunity for a local business. Especially in the NFL world. I'm very curious to see when it catches on.