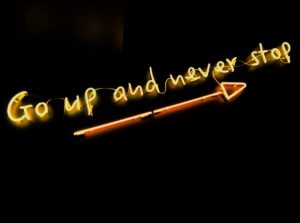 Creating content can be challenging.
There is the idea.
The research.
The formatting and style.
That takes time and experience. The more you do it the better you get, but you first have to like the process and then you have to find the time.
But let's say you've figured out the creating side of content marketing.
You're still only part way there. Now it's time to drive traffic.
You could publish it and wait for the SEO traffic to roll in. But that will typically take time especially if you're new to blogging or creating content.
Here are some ways to drive traffic to your content – both old and new.
Email
Let's start with email.
Email remains one of the best forms of online marketing. Nearly every Internet user has an email address. And most check their email pretty often.
It can take time to build your email list. That's a topic for another post. But even if you have zero people on your email list look to start building one now.
And you can use your content to do it.
First, setup an automated weekly or monthly email that simply takes your latest blog posts or pieces of content and sends the links and perhaps a short description to your list.
Second, every month or so find a common theme and collection about 3-5 posts that you've done on that topic and send out an email. Here are more in depth instructions.
You can build on this strategy, but start with the basics. You can curate other posts you find valuable and share those via email with subscribers. You can write letters or point of views on your industry.
But start by regularly sending your content to a list even if that list is small right now.
Social Media
Using WordPress and Jetpack Publicize you can automate it so that the minute a new post goes live it sends to your social media profiles.
This ensures that each of your posts gets shared at least once.
But that's not enough.
You can do this manually (or use a paid tool like Buffer) to share posts many times.
You can set it up so that you're sharing multiple times per day. Say one update every hour. That will take you some time each week, but set aside about 2-3 hours a week.
Go through your archives and share and re-share your previous posts. You can even share one post multiple times each week. Try alternative titles. Use snippets or quotes from the article.
Also make sure to use hashtags.
Here are some great hashtags for startups. And some more for SaaS companies.
Advertising
Many SaaS companies and other companies are promoting their content with advertising.
AdWords, Facebook, Twitter, LinkedIn, StumbleUpon and more. There are also services like Outbrain and Taboola where you can advertise your content on other content sites. Major publishers like CNN, HuffPo and many more.
This works especially well if you're just starting out with content marketing.
Content marketing is great for SEO, but that takes time. It takes a large archive of content to see great results. You can build for that, but in the meantime you can get more instant traffic by advertising each piece.
The cool with online advertising today is that you can really segment for your exact target audience.
Let's say you sell software for dental practices. You create an ebook like 10 Ways To Make Your Dental Practice More Efficient.
You can get on Facebook and only advertise that ebook to people that work at dentists offices. Maybe even dental office managers.
Outreach
Some people are uncomfortable with this approach, but it works. And you can get just a little into it or a lot into it depending on your comfort level.
Getting into it a little might include emailing a few of your colleagues or clients.
Hey, I just published a new blog post and I'd love to get your thoughts…
That's not so bad.
A more involved approach would be cold emailing industry influencers or other bloggers to promote your post. Mention a post they've done or that they've shared. Say something like:
Hey, saw the post you shared the other day [TITLE AND LINK]. That was really great. I expanded on that topic with some new thoughts and tips in a new post and thought you might be interested. Here's a link. I'd love to hear your thoughts if you have time.
This can be a great way to bring new audiences to your content especially if you develop a back and forth relationship with a couple industry influencers.
Commenting
Be careful with this one. A good rule of thumb for all online marketing is to make sure you're adding value to the conversation. To the audience.
When used correctly, commenting on other blogs and leaving a link to your blog post accomplishes those things.
Don't go to any post on the Internet that kind of relates and leave something like:
Love the post. Check out mine…
That won't accomplish anything and will hurt your brand.
However, you can find posts on the same topic. Look to see if readers are leaving comments asking questions about the topic, things not in the post.
Answer their question and share your post suggesting that if they want even more they can get it by reading your post.
You're adding good content to the post you're reading (with your answer) and you're leaving a link for those that want to read more on the topic.
Repurposing, Curating
One strategy I like that I'm seeing more on LinkedIn, Medium, YouTube, etc. is putting snippets on those sites and linking back to the original post.
Let's say you create a post with 5 tips on a topic. You publish it on your site.
Now you go to your LinkedIn profile and publish the intro and first two tips there. Then you have a link where people can click through to your original post to read the rest.
You can do the same with Medium. You could even do the same with YouTube. You can create a short video sharing a few tips and leave a link in the description to the original post where there is more info.
You could also repurpose the blog post into a slide deck to share on SlideShare. You could create a podcast episode on the topic, cover some of the insights and mention your post.
Guesting
Another one of my favorites is guesting.
This would be being a guest on podcasts or videos or being a guest author.
Usually the trade off for those situations is that you provide some good insight for listeners or readers. And in return you can pitch something like a blog post.
Actors do this on all the late night shows. They entertain the audience and then discuss a clip from their upcoming movie.
Back to the dentist software area. You have your ebook 10 Ways To Make Your Dental Practice More Efficient.
You go on an industry podcasts for dentists. You share some tips that can help them with their practice. Then at the end you say that they can download your ebook for free on your website to get even more great insight.
Final Thought: Build Habits
I'll wrap this up by saying that the best way to succeed with content promotion is to build habits.
For example, if you signup for Buffer, create a regular task each week to add content to your Buffer feed. You'll get into the routine of setting that up each week or month so that you're always sharing and resharing content.
The same is true with all the other strategies here. Get in the habit of emailing a handful of friends whenever you publish each post. Get in the habit of reading a handful of blogs each day and leaving comments on 1 or 2 of them.
Build the habits and over time your content will get much more traffic than if you leave it up to SEO alone.