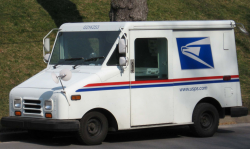 My background is in business to consumer marketing.
I worked for the largest footwear catalog company in the US.
It was a great industry for learning about marketing and management. There was a lot that went into sending catalogs directly to consumers.
There was merchandising, design, copy, target customers and marketing segmentation. There was also budgeting and reporting. It was a great learning experience and I wouldn't trade it for anything.
An interesting part of the business was that the Internet and social media were coming on strong while I was with the company. It made for an interesting dynamic and another great opportunity to learn modern strategies for business to consumer marketing.
Consumer Segmentation and Age
A big part of my job at the catalog company was consumer segmentation.
When I first went to work for the company we used RFM segmentation or Recency, Frequency and Monetary segmentation.
Recency tracked when the customer last made a purchase (6, 12, 18, etc. months)
Frequency tracked how many times the customer has purchased from the company (Single, 2X and 3X+)
Monetary tracked average purchased, which varied depending on the footwear brand.
Using these factors we were able to figure out if a customer was likely to purchase if we sent a catalog.
After a year or so at the company we started using a service that went more in depth with modeling the customers. I guess it was the early days of Big Data. The model took into account more data to determine the best customers to mail.
All this segmentation was my first introduction into consumer segmentation.
Today, there is a lot of discussion about Big Data and all the things you can do with personalization and segmentation. Business to consumer companies have a lot of data and it may or may not be useful for marketing purposes.
The real skill you need is being able to figure out the important pieces of data that will actually make a difference to your customer.
For modern marketing methods – content marketing and social media – there is one major consumer data point.
Customer age is a great general segmentation tool for modern marketing. It may seem stereotypical, but that's what consumer segmentation is about.
At the footwear catalog company many of our customers were over the age of 40. For some of the catalogs the customers were over the age of 70 and 80 on average.
Let's just say there wasn't much purchasing being done on the websites for those brands.
The company also had brands with focus on younger consumers. These customers were very eager to use the website and responded better to modern marketing efforts.
So to cap off a long introduction, analyze your customer age and other demographics first before determining if modern strategies are best route for your business to consumer marketing efforts.
Content Marketing
The entire archives on Ghost Blog Writers is full of information on content marketing.
We'll break it down into five basic steps.
List common questions your customers have and do basic keyword research
Turn your answers to hose questions into content
Content formats include blog posts, videos, guides, eBooks, infographics, etc.
Promote your content across the web
Setup and ongoing content marketing schedule
Read these resources for more on blogging and content marketing:
Social Media Marketing
Social media is another popular topic here on GBW.
Review these sources for key details:
Conclusion
Content marketing and social media marketing are huge opportunities for business to consumer marketing.
The first item to determine is if your customer is using search engines and social media. If they're more likely to be watching TV, flipping through catalogs and reading the newspaper you're probably fighting a losing battle.
But if they're getting news on Twitter, share photos on Facebook and learning about their industry on LinkedIn you have a big opportunity.