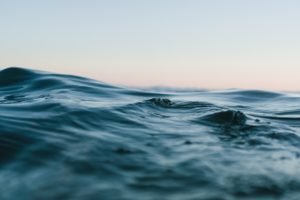 I just finished reading the biography of the Sargento cheese company in my home state of Wisconsin.
It was a great book with lots of good lessons for entrepreneurship.
One of the takeaways that stood out to me was how the founder, Leonard, felt about patents.
For some time, at least, he was against them. For example, the company was the first to vacuum seal its cheese. They were the first to package sliced cheese. Then the first to package shredded cheese.
After each of those innovations, other companies would copy the processes. After the first or second time, a company advisor suggested that Leonard get into patenting his inventions. But he was against it. He saw that if all companies in the industry used better processes that it would be good for the consumer and raise the profile of the entire industry.
Most people wouldn't view it like that, but I think Leonard was absolutely right.
Better Products, More Customers
Leonard innovated in his industry. His company had an advantage. A patent would have been great for his company. But it would have given his company an unfair advantage. Leonard didn't say it, but he certainly understood that what can be copied will and should be copied. Leonard knew that sliced cheese could be copied, but he also knew that a brand reputation couldn't.
And that's what he focused on. He focused on doing his part to make better products for the cheese industry. By offering better products, more customers became customers of cheese. Sliced cheese increased sales because it was easier for people to use. The same for shredded cheese.
When there are more customers in an industry, most businesses will benefit.
Lower Prices, More Customers
Lower prices are also good for customers and thus good for the industry and for the businesses in it. Many businesses focus on increasing prices. That's only good for customers if the value is greatly improved.
Leonard looked for efficiencies in making cheese. He was always looking for ways to make the product better while also lowering prices as much as he could control.
A patent could have helped him maintain margins and prices. But that wouldn't have been good for customers. And that would have meant that customers wouldn't come into the cheese industry.
Not good for his business.
Strong Competition, More Drive To Win
Leonard seemed to like competition. He seemed to use it to drive himself. When you don't have competition you rarely perform at your best. It's why world records are almost always broken in competition and rarely in practice events when you're by yourself.
We do our best when we have others pushing us.
Final Thought
It's definitely not easy to pass up short-term money. But sometimes we have to in order to do what's best for the industry. It takes true vision and leadership to know that what is good for the industry is good for your business…even if it's good for the competition as well.