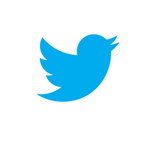 I've been using Twitter since around 2008. When it first came out I had no idea what to do so I just started sharing things that were on my mind with anyone that would follow.
Then I started following people to learn about things in all kinds of different industries. That has been the most valuable thing for me about Twitter. You get instant access to all kinds of information from all kinds of sources. In this Information Age, Twitter is one of the filters that allows people to get all kinds of different segments of information.
But Twitter has also been good to Ghost Blog Writers in a different way – getting sales.
We've gotten just under a handful of clients via Twitter over the years, but for a small B2B that is a pretty big deal.
1. Making Connections
This is how life kind of works in the real world and smart people have been using social media like this for years.
Making connections on Twitter involves the same approach you would take to becoming friends or acquaintances with someone in real life. You learn about each other perhaps from a chance meeting or introduction. You ask each other questions. You spend time together and the relationship grows from there.
In business, sometimes some of your best customers are people you've been friends with for a while.
That's kind of how this works on Twitter for getting business in this way. You find someone through a tweet, a shared tweet or a recommendation to follow them. You maybe mention them or share some of their content on Twitter. You reply to their tweets and retweet their tweets. Maybe they return the favor.
Down the road the person expressed a need or pain point and you step in with a solution.
2. Direct Problem Solution
This one worked for GBW about three years ago. I was on Twitter looking around when I noticed a now-CEO ask a question about business blogging. I responded with a tweet and then with a direct message.
The person gave us a chance and we've been doing business ever since.
This one happened fast. It won't always happen like this, but it can happen if you're paying attention to the right people. I think the trick for this one is to follow specific searches on Twitter for words that would trigger that your ideal customers need your service. You can also follow your idea customer and wait for them to make an indication that they have a need that you can satisfy.
3. Word Of Mouth
This one happens over the long term as well so it's kind of in the slow and steady area. But instead of seeking out people and problems you look to become the answer to anyone that is searching for those answers.
This means sharing tips and advice on Twitter. You can do it with a tweet or with a series of tweets, but that really limits you're ability to share something useful and Twitter owns that content.
Instead it seems more effective to share things like blog posts and videos on Twitter. If you're doing a good job you'll get followers that will share your content with their followers. Your brand exposure grows and you'll get new customers.
You won't always know that Twitter is sending you these customers, but it is happening.
GBW got a customer in a way that relates to this. I noticed a brand started following me on Twitter. I did some research and followed them on LinkedIn. I reached out just introducing myself and soon they asked if we could provide them with blog posts. They had been following me for a few of the blog posts on GBW and trusted what we did.
These are a few ways you can use Twitter for sales. They've worked for GBW and our clients. They should work for you too.