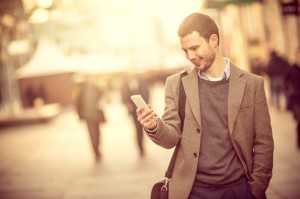 We've done a couple of these hashtags posts here on the GBW Blog.
It seems that they've been really useful for people.
I think I've mentioned in previous posts that I wasn't a hashtag adopter for a long time. In fact, it was really only in the last year that I've started to take hashtags serious. It's not that I didn't think they would work. It's more that I didn't really think about them at all.
And that's not good.
Because since I've been using hashtags it's really increased engagement with my tweets and Google+ updates. And that has all led to an increase in traffic to the GBW Blog, which is the goal.
Traffic usually leads to sales in this business.
To begin, here are the previous posts on hashtags:
And this time we're going to go with one that's a little bit similar to the tech startups post, but slightly different.
Here is an overview of the 10 top hashtags for software compares:
#Marketing
#Business
#Software
#Apps
#Mobile
#Entrepreneur
#Sales
#Digital
#Tools
#Social
Bonus: #Love, #Video & #Quote
And now we'll get into them in a little more detail.
Note: Once again, we're using hashtags.org and a little recon on Twitter to compile the list.
1. #Marketing
Marketing is one of the most popular hashtags in the business world. If you sell to businesses then you'll want to use this tag. Find articles, quotes, images and things like that to share that help your target customers in the area of marketing. If you can help them get more customers then you're going to be seen as valuable and trustworthy. That trust leads to sales when they dig into the software you offer.
2. #Business
Like #Marketing, the #Business hashtag is really popular with anybody that is involved in business of some kind. Chances are that you sell your software to businesses. You could sell to consumers and in that case a tag like #Products might be more appropriate, but if you sell to businesses, share content and use the #Business hashtag. Your customers are following this feed.
3. #Software
This one might seem obvious, but because it's obvious some might overlook it. You'll want to use this one when you're sharing tips about your product or even about your industry. You don't always want to be overly promotional with your tweets, but you could share the occasional software tip for any software in your industry and add this tag. Also, you're likely up on the latest software news and trends. Share those items and your thoughts and add this tag to get extra attention.
4. #Apps
Like #Software, the #Apps hashtags gets you in front of people that are really looking for the latest and greatest apps. You can get in front of the early adopters for your software and that's where you want to be to see if your product has legs.
5. #Mobile
#Mobile is one of the biggest trends in the world right now. Chances are your product has something to do with mobile in some way. Even if your software can be used on desktop, your customers probably will want to access on their smartphone at some point and probably some point soon. Start using this tag when you're sharing content.
6. #Entrepreneur
If you sell to businesses and especially small businesses you can get in front of the decision makers by using this tag. Small business owners are still very involved in picking vendors and software so share content that entrepreneurs would find interest and use this app to get more engagement from them.
7. #Sales
The bottom line in the B2B world is #sales. If you can help businesses increase their sales they're going to love you. That's why this tag is so popular. People are always looking for ways to increase sales. Even if you share sales tips from other sources, use this tag to get engagement from your customers. They'll see you as a must-follow source of information.
8. #Digital
This one is similar to mobile. People are all about digital these days. That includes businesses and consumers. You can use this tag if your product is in the digital world and you can use it to share cool and interesting digital items on your feed.
9. #Tools
Your product is a tool so use this tag when you're sharing information about your product. People are always on the lookout for new tools that can help them with their frustrations.
10. #Social
Not every software will involve #social or social media, but it's a big tag. If you're involved in the area at all or even if you think your customers cares about social then use this tag to get engagement. Share content that relates to social media even if it's from other sources and you should attract a pretty good following.
Bonus: #Love, #Video & #Quote
The tags above are more targeted, but you can branch out from time to time to get your brand in front of a wider audience. The three tags here are some of the most popular on social networks like Twitter, Google+ and Instagram. Keep sharing content that's related to what you do and what your customer cares about and add these tags. You'll find a much wider audience than you would if you didn't use any tags at all.
I hope you have luck with these hashtags. If you're a software company I really feel like these are good bets to use when you're updating on Twitter or even on Google+. Add on 1-3 hashtags with your updates. You'll attract more engagement and even more important than that is the fact that the engagement will be from your exact target market.