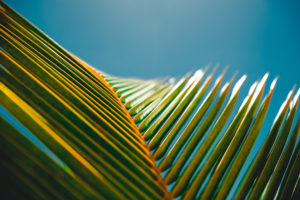 Hashtags can be an incredible way for entrepreneurs to grow their social following.
Let's say you have 100 people following you right now on Twitter.
You share something, an article or podcast or video, and maybe 1 or 2 people see it. Maybe 5 if you're lucky.
How do you get more people to see let alone build your following?
Hashtags open you to new audiences. By using hashtags you open up your reach to hundreds and thousands more. Not only do you reach the people following you, but the people following the hashtags you use.
But what hashtags should you use?
If you're an entrepreneur, these are the best hashtags to use.
I've tried to mix in some that work for both B2Bs and B2Cs.
Note: I used hashtags.org to find the data.
1. #Free
This might be a surprise number one on the list, but it's intriguing. The numbers behind it are big. There are quite a few people out there looking for free stuff.
And plenty of businesses are giving away free stuff including information like blog posts, podcasts, videos and all kinds of tips.
Businesses also often have free elements to their products and services that they kind of see as throwaway, but that are very valuable to customers and clients.
Use this hashtag to tap into the audience looking to get good value from businesses. It's a great way to make an impression and an introduction.
2. #Business
This one shouldn't come as a big surprise. It has a huge following on social media. This would be more for the B2B crowd. They're interested in all things business including on ways to better run their businesses.
You can really use this one with all types of content. Tips, lists, entertainment pieces. Anything that a businessperson might be interested in as it relates to their job.
3. #Entrepreneur
Here is another one that probably isn't a big shocker. If you're a B2B entrepreneur then you'll want to use this hashtag.
That will be especially true if your target client is the owner of a business. If you sell to large businesses you'll want to avoid this one perhaps.
This works great for small businesses that sell to other small businesses.
4. #Life
Why does this one have a pretty good following?
Well, we're all alive (I hope). People in business or in their everyday life are living and looking for ways to improve and be happy and all that good stuff.
You can use this hashtag when you're sharing information about life in general. Tips, funny stuff and much more.
5. #Home
Most people live somewhere. We live in physical places, but a home can also be much more than that. And we're often thinking about our homes and what they mean to us. How we can make them better. All that kind of stuff.
Your business may be involved in the home industry. Many businesses are. So this hashtag makes a lot of sense for you.
But even if you're not in the home industry you can still use this hashtag to share things that remind you of home, a happy home and all kinds of stuff.
6. #Tips
People use the Internet to search for all kinds of information including tips. We look for tips on life in general, for work and all kinds of stuff.
Providing tips that help your target audience is a great social media strategy. You can expand your reach by using this hashtag anytime you share tips on your social site of choice.
7. #Cool
It's kind of crazy how this term is still around after all these years.
Anyway, many people are constantly looking for cool stuff.
Photos, videos, fashion, tech and much more. We're always looking for things that inspire us. That leave us in awe. Cool is a pretty broad emotion and there is cool stuff all over social media.
When you see something cool on social media, share it and use this hashtag.
8. #Goals
You can use this one in a few different ways. You can help your target audience reach their goals. Or you can talk about your goals and what you're looking to do. That can help you connect with others going through your same struggles.
Even if they don't write down goals, most people are looking at achieving things in life. It seems to be a big part of human nature to look forward to something and to look for ways to improve and achieve.
9. #Happy
People usually like being happy. We look for things that make us happy. We often look to social media for things that make us happy.
This one, for entrepreneurs, transcends industries and types of businesses. If you find something that makes you happy then chances are it will make your audience happy.
So go ahead and share it and include this hashtag so that everyone following this tag will have a chance to see what you're sharing.
10. #Friends
Sometimes even more than family, our friends are high on our list of priorities in life. We like to spend time with the ones we care about.
And images, stories and more about friendship can make us feel good.
So if you have content that shows friends interacting or anything like that be sure to share it on social media with this hashtag.
It could be friends at work. Businesses that are friends. Or existing customers that are friends or any relationship that is friendly.
Quick List
#Free
#Business
#Entrepreneur
#Life
#Home
#Tips
#Cool
#Goals
#Happy
#Friends
Conclusion
The goal here was to curate some of the best hashtags you can use to grow your social media following. I suggest sharing more often and sharing using hashtags on just about every tweet or update. You can even use 3-5 hashtags at a time depending on what you're sharing.
Try it out for a week or a month and track your engagement and following. Odds are good that both will improve.