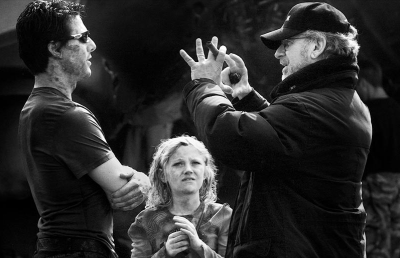 Tom Cruise has a new movie out this week. Jack Reacher is expected to be a hit at the box office giving Cruise yet another successful film to add to his catalog. It should be a very busy holiday season for Cruise who's been making the rounds in the media trying to drum up attention for the movie while building a larger audience of fans.
Today I was watching Cruise's latest appearance on The Late Show with David Letterman and came across the Official Tom Cruise Blog. I thought it would be worth taking a quick look at the strategy and the celebrity blogging strategy in general.
Tom Cruise Blogging Strategy
If you look through the recent history of the Tom Cruise Blog you'll see updates from Cruise in the news. He's been making the rounds throughout the media in the buildup to his new movie.
A company blog and a celebrity blog can be used to curate information about the brand. Cruise controls his own domain so his followers know that anything shared on the site has the highest likelihood of being relevant and real.
The celebrity world is so full or rumor that it can be difficult to know what's true and what's fabricated. By maintaining an official blog, Cruise and his team are making sure there is a place where people can find "Cruise Approved" mentions of his brand.
Additionally, there are some exclusives on the blog. This is important because while you could just curate other news you do want some unique content on your site. It looks like there are some official contests and things of that nature. Other interesting information could include interviews only on the Tom Cruise website or exclusive videos of the actor.
We saw the other day that Tiger Woods uses his blog to occasionally write a post himself. I don't know if Cruise has that kind of time or need to write his own blog, but it's possible he could in the future.
Keeping a site fresh has to be important for a celebrity or similar person in business. No fan wants to visit Cruise's website and see information for "The New Tom Cruise Movie – Days of Thunder!".
A blog or a news section that curate the latest news and add a few exclusives is a great way to keep a site fresh and updated for followers.
This entire blogging strategy is great for brands that already have large followings. If you're just starting out you'll likely have to alter the strategy a bit. You can still curate the news about you, but you'll have to add more exclusive content to really get people interested.
What do you think of the Tom Cruise blogging strategy?