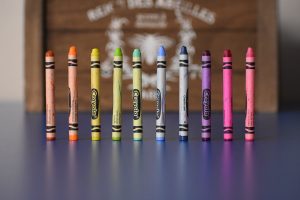 Many entrepreneurs are looking for the next great idea.
One thing I've learned from observing entrepreneurs over the years is that it's not often some grand strike of inspiration that leads to success.
Instead, you'll often find the best ideas in the most boring places.
Digital Agency
Agencies have been around for a very long time.
They're business-to-business companies. They provide some kind of service or a productized service. More and more have become digital agencies in the last decade or so.
Some agencies provide a wide range of services.
Others are specialists.
But the need is there for all kinds of services. Sometimes businesses are able to become their own experts at certain tasks. But in a lot of cases they look for experts to provide results.
Are you curious about starting a digital agency?
Here is a little trick for finding where the demand is in the digital world. It can provide some key insight to the type of digital agency you may want to start…
Job Listings
Go to any popular job listing website.
Indeed, Monster, GlassDoor, ZipRecruiter and even sites like Craigslist and LinkedIn.
Then just start browsing.
See what types of jobs and tasks keep popping up over and over again.
You could even look at the listings on sites like Fiverr and Upwork. See what people are looking for. Especially the individual tasks. Not necessarily the entire job, but the tasks within the job listing.
Trends
The best case scenario will be that you find a trend for a task that is high in demand, but low in supply.
One that has been popping up more and more on my radar is translation services. As technology continues to make the world a smaller place, the need for language translation seems to be getting more and more demand.
I'm also seeing an increase in listings for audio specialists. For things like podcasts, videos and even live video and audio production.
When you see little trends like this start googling for services that exist. Things like "transcription service" and "audio editing service".
You'll probably find agencies that already exist in these niches. But even that's okay!
If companies are advertising for these services then the need is there. They obviously haven't found what they need or haven't heard about the agencies that already exist.
When You Find Your Niche
Think about an opportunity like a Venn Diagram. You want to find a need that intersects with where your skillset is.
Maybe you speak two languages. Or maybe you're really good with audio.
Or maybe you're good with organization and you can use that to organize an agency that specializes in translation and you'll hire translators to carry out the work for you.
When you find your niche start thinking about how you would provide the service. Apply for a job. You don't even have to start an official business. Try one project. See how it goes. Then do another.
But along the way think like an agency owner, not a freelancer.
Think about the tasks you're doing. Every task. Think about how you could hire people to perform each task. Think about a brand that you can build awareness for that will bring people to a website you will eventually create.
Final Thought
There is a lot of opportunity out there. The great thing about the world today is that people are expressing a lot of needs online. You can look through all the listings and notice the trends.
Where there is high demand and low supply there is huge opportunity. It may not be the sexiest business, but many of the most successful businesses aren't in sexy industries.
Try it out and see what opportunity you can find.