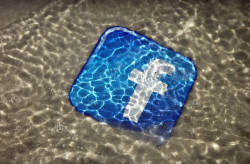 On one of my blogs I wrote a post that was just a collection of stats from around the web.
It became one of the most popular posts on the site and continues getting tons of hits each day.
People are always looking for stats for various things. Readers on the GBW Blog, like you, are probably looking for online marketing stats so you can make better decisions about how to acquire new customers.
So I've taken some time to gather social media stats.
Hopefully these help you with your decisions.
The goal is always to get more customers.
Social Media Stats
Facebook
Photos get 53% more likes, 104% more comments and 84% more click-throughs on links than text-based posts (Source – 2013)
91 million people in the US access Facebook on mobile each month (Source – 2012)
35% of Facebook Fans like a page so they can participate in contests (Source – 2013)
Twitter
60% of Twitter users access viable mobile (Source – 2013)
400 million tweets per day (Source – 2013)
13 million Vine users (Source – 2013)
LinkedIn
64% of  members are located outside of the United States (Source – 2013)
30% of members visit the site via mobile (Source – 2013)
3 million companies have LinkedIn Company Pages (Source – 2013)
Pinterest
Pinterest accounts for 25% of retail referral traffic (Source – 2013)
25 million users (Source – 2013)
Moms are 61% more likely to visit Pinterest than the average American (Source – 2012)
Instagram
45 million photos uploaded per day (Source – 2013)
130 million users (Source – 2013)
50% of users are in the US (Source – 2013)
Google+
359 million monthly active users (Source – 2013)
135 million people use the Google+ stream (Source – 2012)
7 million people in the US visit Google+ on mobile each month (Source – 2012)
YouTube and Video
YouTube reaches more US adults ages 18-34 than any cable network (Source – 2013)
Globally, online video traffic will be 55 percent of all consumer Internet traffic in 2016. (Source – 2013)
78% of social media users watch online video weekly (Source – 2012)
Mobile Social Media
72% of moms reported accessing their Facebook profile via cell phone (Source – 2013)
56% of moms use their smartphone each day to access social media (Source – 2013)
Consumers spend 30% of their time visiting social networks on mobile (Source – 2013)
Blogging
Over 362 million people view more than 10.7 billion blog pages each month (Source – 2013)
81% of U.S. online consumers trust information and advice from blogs. (Source – 2012)
54% of social media users read blogs weekly (Source – 2012)
Forums and Online Communities
62% of social media users check forums weekly (Source – 2012)
77% of financial discussion board users are male and 35.8% are over 55 years old (Source – 2007)
90% of online conversations about banks take place on forums (Source – 2012)
Image: mkhmarketing