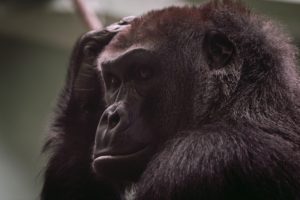 Sometimes it pays to focus on the basics.
The same is true with the social media marketing basics.
A lot of the tips you see around are fairly advanced. And they can certainly work really well.
But like a lot of things in life sometimes it just takes practice with the basics to get really good.
Vince Lombardi, arguably the greatest football coach of all time, was a stickler for the fundamentals. So was John Wooden. He would even make his players learn the fundamentals of tying their shoes.
The thought is that if you focus on the fundamentals of even the most basic tasks that you'll be detailed in everything you do. And where others slip on the fundamentals and make mistakes you can stand out as a leader, someone that's reliable to always come through.
So let's get into some of the fundamentals of social media marketing.
Step 1. Target Audience
I think it all starts with an idea of your target audience.
Sure, you could jump on social media, starting posting and figure it out along the way.
But if you have an idea of who you want to follow you from the start then you're ahead of the game. Just having a picture of someone in your mind every time you post can make it easier to determine what's best to post.
And also when to post, the type of content that's best to post and more.
If you're a larger business and have hired a social media manager take time to sit down with them to go over your target customer persona.
When I worked in the shoe industry we had a persona for each of our catalogs and websites. We would update them on occasion, but they stayed pretty much the same from year to year.
And it really helped to know who our customer was. That was kind of always the starting point.
It makes sense with social media to start with the target audience too.
Step 2. Goals
Next comes the idea of trying to figure out what goals you have for social media.
If you don't really have goals then you're just kind of messing around with it. You're just experimenting and having fun.
And that can be fine.
But if you're an individual looking for more than that… Or if you're a business… Then chances are you want something specific from your social media efforts.
Define that now. Even if you've already started messing around on social.
Usually the end goal with social media is to drive sales. But what you'll find is that you have to walk back through your sales process to determine where social media fits in.
It's probably not toward the end of the sales cycle. You won't really make a direct sale via social where someone clicks on a post to a product and purchases.
Maybe for some businesses, but for most social media fits in much earlier in the sales process.
Think "Discovery". People will discover you and your brand on social media.
They'll also get to know you. They discover that you exist and they get to know you from what you post.
Just like a sale in real life, the salesperson introduces themselves to a potential customer. They get to know each. Trust is built. A relationship is built.
Then sales happen.
Step 3. Commitment (Frequency)
This is a big gap I see for many people.
Unless you're Ashton Kutcher and you already have a following when you join Twitter or the social site of your choice you'll need to post fairly often.
Ashton made big news by really helping to bring Twitter to the mainstream. He actually posts fairly often. But because he already had a built-in audience he didn't have to post all the time.
Your business might have followers already. Customers, email subscribers, website visitors, etc. You can use those to help build your following on Facebook, Twitter or wherever…
But even in those instances and especially if you're building from scratch you'll want to post frequently.
It's cliche, but it's true – the more you post the more content you have for people to discover.
On Facebook, I would commit to posting at least once a day. On Twitter, it'll have to be more like once per hour.
Updates, quotes, articles, replies, etc. They all count toward types of posts you can share.
Share other people's content. Share your own. Ask questions. Answer questions.
The more you're posting the better.
And one other little trick is to use hashtags. They can broaden your audience.
If you can't commit to this type of frequency then back off something else. Commit to one social site and focus on growing that before you commit to any others.
Step 4. Content Types (Experimentation)
There are some basic types of posts that work well just about all the time:
Photos & Videos
Questions
Quotes
General Statements/Beliefs
Tips
Insight/Point Of View
You'll want to make those part of your social media strategy, but also leave about 10-20% of your updates for completely new things. Off the wall things. Even simple things.
Test them out and see if something really hits home with your audience. You never know.
Step 5. Engagement
Sharing frequently, sharing certain types of content and using hashtags will get you some engagement. In fact, it can get you a good amount of engagement.
Likes, re-shares, comments and more.
But it also pays to be proactive with your engagement.
Think about the type of engagement you want from others. We just mentioned them:
Likes, re-shares, comments and more.
Do those things to others. Do it with influencers in your industry. Do it with a few of your target followers. Make them feel good and loved on social media. Tell them how smart their updates are. Thank them for sharing certain things.
The more you do this the more you'll find engagement coming back from you.
It's just like in real life. The more you talk to people the more positive interaction you'll have with others. The more relationships you'll form.
Step 6. Profile Setup
There are a few basics you'll want to get right with your profile.
Professional photo or logo. Nothing too crazy. People have gotten better with this over the years. It used to be a lot of cropped photos from various life situations.
But take the time to have a nice profile pic.
Or get the best version of the logo from your company that you can find.
And don't forget about featured images. Most social sites have them. Professional photos work great. If you know someone with Photoshop have them add a heading or something like that over the top to make it look really professional.
It'll also help people know who you are and what you have to offer.
Step 7. Give To Get
We kind of already mentioned this one, but go into social media with the mindset of giving.
Sharing articles that are helpful.
Sharing articles that others have published. They like when people share their articles. So go ahead ands hare those.
Answer questions that people in your industry are asking.
You would love if people interacted with you this way. So do what you would like done to do you and interact with others.
Do so without expectations of anything in return.
Over time you'll find that this goodwill will come back to you, but it's better to not expect it.
Conclusion
It pays to focus on the basis of social media. If you're just starting out these are great places to start with your strategy. And even if you've been doing social media marketing or awhile it can pay to get back to the basics. I know I think about them from time to time and need to get my focus back. It really helps.