Danger Lurking for Those Investing In Social Channels
Social media is in the news again and it has some businesses a little on edge.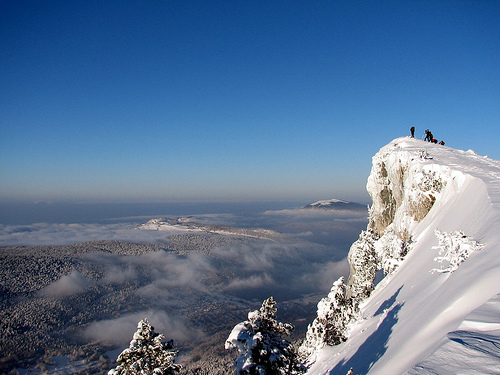 A recent report from Forbes came out highlighting a cases concerning ownership of content on popular social media sites like Facebook, Twitter, and LinkedIn. These cases concern who owns the contacts and contents of social profiles. Companies like Facebook have a big play in the game because they are using content and the likeness of people to increase revenues. Even Google is mentioned in the article has having a keen eye on what is happening in these cases.
Consider this from First Facebook, Now Twitter: Social Media Under Legal Siege:
A suit has been filed against Facebook in California alleging it violates a state law on commercial endorsements—namely, it bans using someone's name for economic benefit without their permission. Federal district judge Lucy Koh has ruled the suit can move forward. (The Fraley v. Facebook class action complaint was initially filed in the California Superior Court for the County of Santa Clara. Facebook removed the case to federal court on the basis that it raised exclusively federal issues under in Class Action Fairness Act.)

Based on how the California statutes reads, attorneys tell me this case has a good chance of succeeding, which would be a problem for Facebook—not to mention those brands that have invested millions in their Facebook channels for precisely such socially-oriented advertising opportunities.

Please read the entire article for all the details. It is worth a couple minutes to understand how social media sites are falling into more legal battles with users and businesses.
A Solution to the Social Problem
We've discussed the issue with ownership of content on social media channels before:
The best action you can take to ensure you have the most control over the marketing of your business on the Internet is to focus on your own publishing channel. This can be a website or a blog where you use the principles of popular social sites like Facebook and Twitter to engage people right on your own website.
You focus on publishing content, answering questions via a question and answer forum, producing videos, and many other ways to attract visitors, form a relationship with them, and earn their trust eventually convincing them to make a purchase.
More stories seem to be coming out regarding the issues with social media channels. These sites frequently change the way they do business with users and businesses. A level of control is yielded to these sites when a company engages with them to market to consumers.
The best strategy, it would seem, is to focus on your own channel of publication first. Focus on publishing unique, quality content on your own site and then utilizing the existing audiences of social media channels convincing folks to opt in for the content at the source: your company website, blog, or channel.
Facebook, Twitter, LinkedIn, and even Google are great tools to utilize. Each of them can benefit your business by increasing traffic, sales, and profit. Many companies have proven that profit can be made by using these channels.
But there is a danger in depending too much on any single social media channel.
The best strategy, and the strategy many smart companies are taking, is to focus on an owned channel first while using the social media as a way to increase the authority of the owned channel. This way, the company owns the source of the content and if something happens to a particular social channel there isn't too much to be lost.
A diverse social media and content strategy is best.
Focus on building a community around your own channel, your own products, and your own business first.
Mountain Summit courtesy of *pascal*