Social Media Strategy Starts With a Content Strategy
For B2B companies, social media is becoming more important.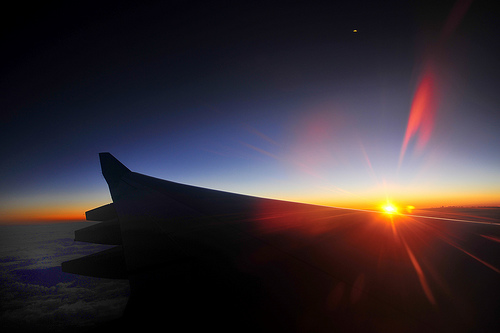 Every day there are new case studies and examples of B2Bs successfully using a social media channel to drive traffic, sales, and leads. It seems like the most popular social channels – Facebook, Twitter, and LinkedIn – have all become great tools for generating new clients.
Take for example this article from eMarketer – More B2B Marketers Embrace Social Media:
As of May 2011, 89% of US B2B companies were using social media marketing, according to web survey company iTracks. The survey was conducted among Business Marketing Association members who were B2B business owners, CMOs and other senior employees overseeing marketing programs.

…..

Survey respondents often cite LinkedIn as the top social media site for B2B marketers, but others put Facebook and Twitter above the business-minded social network.
When we read articles like this we often think of ideas for how we too can generate new leads from these social channels. We imagine ways we can engage our clients and work to form relationships with the people on these social channels.
There is more to it than this and smart companies are recognizing that social media marketing goes beyond simply engaging on these channels. In fact, there is an aspect of social media marketing that is not always mentioned, but is likely the most important aspect of any social strategy.
Social Media Content Strategy
Social media marketing requires content. Sites like LinkedIn, Facebook, and Twitter depend on people to create content for their communities. These websites need content and people in business are willing to provide this content if it means more leads, sales, and profit.
There have been companies that have found success by simply creating content for social media channels. But given more consideration there is a better way to envision your social media marketing strategy.
Your social media strategy needs to start with your own company website.
Here is another excerpt from the eMarketer article:
While LinkedIn has proven successful for reaching customers and demonstrating thought leadership, B2B marketers are also working to leverage it and other third-party social networks to attract customers back to their own community sites and forums.
Social Media is about discovery. When potential customers discover your brand on a social channel they may consume some of your content there. They may also subscribe to future content.
But this is only part of the profit equation.
A social media marketing strategy that starts with your website will have more chance for success at this point in the sales process.
Think of it this way – your company has a website or a blog where it creates great content. I'm talking about all the great blog posts, graphics, photos, and videos you always hear about in social media success stories.
This content needs to originate on your website , which is also your virtual salesperson. You want people to be exposed to your brand on social channels. You want snippets of your content on LinkedIn, Facebook, and Twitter. You want the social sites to work for you and allow your target customers to discover your brand. From there you want people to eventually work through the sales funnel and visit your website.
This can be accomplished by sharing your blog titles and links on social channels and having people come back to your blog to read the entire post. From there the person might eventually trust you enough to subscribe to more of your content directly.
And if this person needs your service they are already connected to your brand. The relationship has been built. Your virtual salesperson – your website – has done it's job in creating a new lead.
The secret is to allow social media channels to take care of the discovery process and even the relationship building process. From there let your website take over.
Just make sure to start with your website and its content first.
It's the right way to start any social media marketing strategy.
UFO image courtesy of Glenn Waters ぐれん AWAY