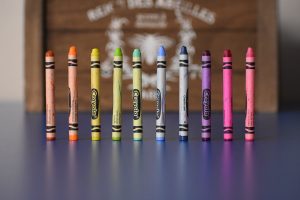 If you're a business owner or manager then you know about systems.
Systems are the things that make your business operate and earn profit.
Let's say you run a dentist office. The process of a patient entering the front door, checking in, sitting in the waiting area and being called back to the patient room is all a system. The person at the front desk has steps to follow to make sure the system is carried out.
Let's say you own a financial company. The newspapers that come to your office everyday covering the latest on the markets is a system. Those subscriptions are systems you've setup so that you're gathering the right information.
In this post we're looking at something similar to those newspaper subscriptions.
Innovation Systems
Innovation often comes from sources that you would least suspect.
One of my favorite innovative stories is that of Velcro.
We all know Velcro well now. It's incredible how strong it can be for keeping things together. Everything from jackets to tents and more. Velcro has become a huge part of our lives.
The innovation came when George de Mestral noticed cockleburs sticking to his hunting clothing. Now, I've spent a lot of time hunting in my native Wisconsin and those burs are incredibly tough to get off if they really dig in. If you've experienced it you know what I'm talking about.
Think of how many times that had happened to people over our history.
But it took George to notice it for something else. He saw opportunity and Velcro was born.
George de Mestral didn't necessarily have a system for noticing innovation. It's difficult to plan for a moment like that, but I think you can give yourself better odds of finding the next innovation for your business.
Here are some tips.
Tip #1. Read One Random Non-Fiction Book Per Month
Studies have found that regular reading makes you healthier, thinner, happier and smarter.
That's pretty good. Plus, reading really is enjoyable. Many successful people have also been voracious readers. A recent example would be Stan Kroenke.
In business, it's easy to like reading business books. I think there is value in reading business books.
One thing I've discovered kind of by accident comes from reading autobiographies of rock stars. I don't know. I guess it's a guilty pleasure, but I like reading their stories and about their lives.
What's surprised me is how many lessons there are from their lives that work in the business world. One thing would be how a rock star often writers thousands of songs before they get their first mega hit.
In business, it might take thousands of ideas before one works and you're off and running. And even when you're going good it's still good to experiment and learn on a small scale before just jumping head first into the next thing.
You don't have to read about rock stars, but read outside of the business world and outside of your industry. Looking at life differently can lead to sparks of inspiration and innovation.
Tip #2. Get An Outdoor Hobby
I kind of grew up spending time outdoors. I was lucky to grow up with a lake in the background. Oddly enough, though, I never became a big fisherman, but I loved hunting and still do. I also just like walking around in nature. It's interesting to look at plants and animals and how the world works.
I've started following the Biomimicry Institute. Their whole thing is focusing on finding innovation in nature. You could say that the story of Velcro from earlier is an example of biomimicry. We observe something happening in nature and apply it to our work.
We see this in the design world. Designers often get inspiration for colors, patterns and more from nature.
But how do you get regular inspiration from nature? How do you turn it into a system?
You could go for daily walks in nature. I'm talking parks, fields…places away from buildings and concrete.
I think it would also be beneficial to have an outdoor hobby. Gardening, hiking, golf, biking, etc. There are so many hobbies that will get you outdoors, immersed in nature. You just have to do it regularly.
3. Spend Time With Industry Outsiders
I love golfing. If you ask my wife she would probably tell you it's a sickness. It probably is on some levels. When I see a YouTube video about the golf swing and I go to the other room to practice it makes me think about obsession.
Anyway…one reason I like golf is that it gets me interacting with lots of different people. Golf is a game that just about anyone can play. And if you're in a league or if you golf regularly with different people you can get to know people from all different walks of life.
I have a regular group of guys that I play with and they are in different industries than me. Then after the rounds we often hang out in the clubhouse and that's an opportunity to talk to even more people from different walks of life.
In one example, I was talking with a guy that was new to sales in his company. He was talking about it and I was taking notes in my head because he was saying some really new stuff to me.
Then another guy is in the house flipping business. I'm not in that business, but I was curious and was asking questions and taking mental notes again.
Not everything from those areas of life apply to what I do, but some things do and I really wouldn't have noticed them unless I had spent time with these folks.
Golf is one way, but there are plenty of other ways. You could even join a mastermind group with people in completely different fields than you. The cool thing about that is you all aren't competing against each other so you're more likely to offer help and perspective.
Conclusion
This post was meant to just kind of give you a little boost to get out of your industry for awhile during the regular working grind. It's easy to get washed up in our own industries. We forget that there are entirely different worlds out there. And many times the biggest and best innovations come from sources outside of our industries. It often takes an outsider to change an industry.
But if you setup systems to observe other industries you can set yourself up for a regular pipeline of inspiration and innovation.
Recap
Read One Random Non-Fiction Book Per Month
Get An Outdoor Hobby
Spend Time With Industry Outsiders