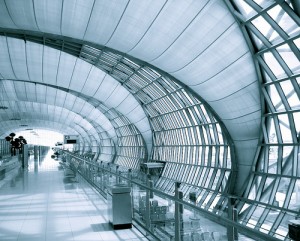 Over the past few years I've blogged and have found what I think is a pretty good formula for optimizing a blog post for search.
This blog post structure has worked for a few of my blogs. Country Music Life has been growing since it launched. Now there are certainly many reasons for the success of the blog, but for the most part I've stuck to a simple structure for the blog posts and have found success with ranking on the search engines.
I'm going to say this is a simple blog post format and I'm aware that I'm ignorant or extremely ignorant for saying that SEO can be easy. I know SEO is not easy. It's a constant struggle to learn how to best optimize a site for relevant search.
However, for the small business looking to use a blog to drive traffic, sales leads, and sales there are a few simple things to do when formatting a blog post.
Note: You'll find similar blog post formats out there like one from SEOmoz – Perfecting Keyword Targeting On-Page Optimization. I know Slingshot SEO also have a great on-page optimization graphic as well.
Optimize a Blog Post for Search
Let's use an actual post I wrote for Country Music Life recently as the guide.
Aaron Lewis Brings Rock to Country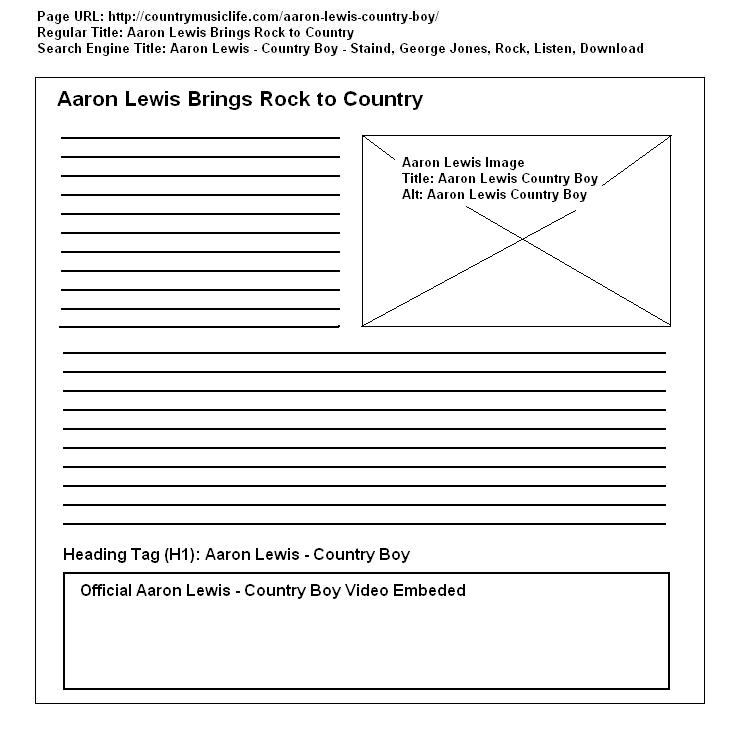 Note: A few days after I published this post it ranked in the top ten for the term 'aaron lewis country boy'. In my experience the rankings can fluctuate on these terms and the search traffic for this term has a lifespan.
URL
I always start with the URL. I try to find a keyword that has high traffic and low competition. This is ideal and hard to find. I've stumbled on a few keyword trends that can attract traffic so I don't have to do as much keyword research as I sued to, but I still research extensively.
Title
Next I adjust the title. I'm a fan of using a WordPress Plugin called SEO Title Tag. This allows me to have a catchy title for the post while having a different title tag used by the search engines. I'm not the best at creating eye-catching titles, but I try.
Heading Tags
Next I make sure to use heading tags. For a while I used H3 and H2 tags on Country Music Life because I never thought the heading elements were worth changing in the CSS to make them look appealing. Now I use an H1 tag in each post and the subsequent heading tags when appropriate.
Image
I like using images in posts. I think images add to the user experience and they can help for SEO as well. Web users do search for images and a well optimized image can get you some traffic. Be sure to use the Title and Alt attributes effectively to target the image keywords. I always use images on the right at the top of the post. I'm not sure why. It fits my eye well. I don't think it's actually the best way. It's personal preference for me.
Additional Optimizing Tips
I've been kicking around the idea recently of removing dates from some of my blogs. I read about the idea on Michael Gray's blog a few times – Google Page Date and Turn Off Blog Comments. I haven't done this yet, but I'm considering it and wanted to share the idea. The general benefit would be that your content will never appeared dated in the search engines thus leading users to feel like they can click on your link.
Conclusion
There you have it. That's my current blog posting format. It's a simple way to target SEO even though SEO is difficult and getting more complex each day.
Structure image courtesy of The Wandering Angel