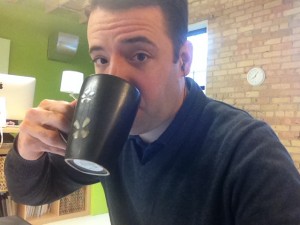 There are tons of things to do in a new startup business.
As a founder, there is never enough time in the day to handle everything. You have to make use of every second of the day just to get the basic things done. Then you have to find extra time somewhere to handle the things that aren't on your daily schedule that pop up.
And then you have to find time to think about the business vision. There just isn't enough time in the day so finding those extra efficiencies can be a big key to finding success.
The good thing about being a startup today is that there are all kinds of tools that can save you money, get you more customers and help you along the way to becoming a mature, profitable company.
Here are 10 of the best tools for startups. Each has its own unique value, but mostly they'll save you time while improving your processes.
1. Followerwonk
Startups today have many options for growth. One way is social media. And within social media there is Twitter. Followerwonk helps you analyze your current followers and your target followers. You can figure out how to best connect with influencers in your niche to grow your following and your business.
Visit: Followerwonk | @followerwonk
2. mindmeister
Chances are you'll be bringing on new people in the future including employees, vendors and partners. You'll want to be able to share your vision with them. In addition, you'll also want to brainstorm with your trusted partners to create the vision for your company. With mindmeister, you can create your vision with mind mapping.
Visit: mindmeister | @mindmeister
3. FreshBooks
As our business grew it became crazy to do invoicing and accounting management the old way. We had to upgrade and FreshBooks became the tool for us. It was recommended to us by multiple people and it's been great.
Visit: FreshBooks | @FreshBooks
4. Rapportive
Sometimes it's good to have more information than just an email address when you're sending and receiving email. With Rapportive, you get much more information about the people you're emailing. This comes in handy when working with partners, vendors and clients. It helps you keep track of information and have all the contact info you need (like phone numbers) and it can really help when conversing with potentials leads.
Visit: Rapportive | @rapportive
5. Google Apps
I'm not talking about the free Google Drive and Gmail apps. It's worth your money (starting at like $5/mo) to get the business version of Google Apps. You can customize everything and you know it's backed by Google's solid system. One thing that many businesses struggle with is email deliverability. When you use Google Apps those issues will be reduced or completely removed.
Visit: Google Apps | @googleapps
6. Typeform
Every business wants to improve their web forms. Surveys and contact forms and all kinds of forms are left unfilled by visitors because they're confusing and off putting. Typeform has a great way to make your forms much more appealing to your website visitors. Conversion is important and if you want conversion you'll need some good forms.
7. Trello
If you're going to be working on projects with a team of people then you'll need a way to keep track of everything including your communication. So many startups today work remotely and it's necessary to keep things in one place. The answer is Trello.
8. SendGrid
Will your startup need to send transactional emails? Many startups today want to automate the buying process and for that to work you'll need to automate your email confirmation and information process. SendGrid has a solution that can make this happen.
9. Skitch
Skitch comes to you from Evernote, the great note-taking app. With Skitch, you can take screenshots and mark them up. It's a great way to visually communicate with your team.
10. UserTesting.com
You probably have a new website for your startup. Either that or you're working on launching a new website. You'll find things to fix as you go, but UserTesting.com can really help you understand what doesn't work on your website. You pay to have actual people use your site. It allows someone that's not involved with your company to look at the site and you can examine their behavior.
The insight you gain can be huge and lead to better conversion and more sales and it will come earlier than trial and error with real visitors.
Visit: UserTesting.com | @usertesting
Hopefully some of these tools were new to you. We want to make sure you have everything you need to help you with your startup business. We've used some of these tools ourselves and it's been a big help and the others are ones we've heard about from peers.