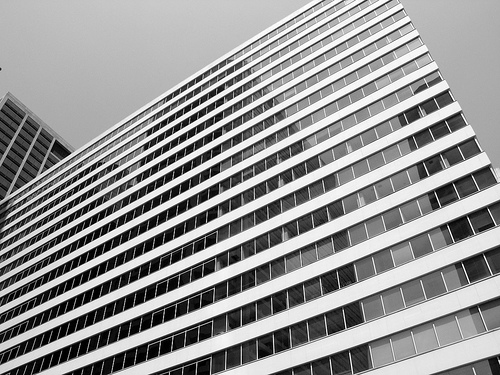 Looking for the most popular business blogs?
We've scoured the Internet to find them for you. The list includes five of the most successful business blogs along with some analysis on each one. Use this as inspiration for what your business can do to get traffic, leads and sales with a business blog.
The Most Popular Business Blogs
KISSmetrics
We've analyzed the KISSmetrics blog before. This is still the number one blog potential clients at GBW ask about or reference. People are in love with this blog. It has actionable insight along with interesting content. There are always posts that include stats used from the software. There are case studies that are interesting. There are graphics and images that make it visually appealing.
The blog just has it all and it's really a big reason the company is doing well. Owner Neil Patel is a big proponent of business blogging and he certainly has followed his own advice with the KISSmetrics blog.
Blog: The KISSmetrics Marketing Blog
Williams-Sonoma
This blog has been taking off lately. I'll admit that two years ago I didn't even know who Williams-Sonoma was. Now they have video features and tons of content on their blog and I find myself checking out their site all the time. I'm sure others are too because the company has been growing. It certainly is not all due to an interest in creating content, but it can't hurt (and it likely helps get interest from a new customer segment).
The blog includes recipes, which people love to read on blogs. There are great photos of food, which people love to share. There are interviews and tons of other great content on the site.
The site is updated all the time so people have a reason to subscribe and come back again and again. They also have a reason to purchase kitchen items from the company because you can't bake without a good mixer or spatula.
Blog: The Blender
Target
The first thing you notice is that Target does things a little different with their design. Actually they do it quite a bit different than your standard business blog. This makes them stand out right from the first impression and that's important. The focus is on the different authors and that's an important aspect of blogging. You need to have a voice for the blog whether the voice is from your business or from your various writers.
The topics on the blog include anything from work/life balance to different ways to use products. It's a useful blog for anyone. Target has a customer that is probably looking for something a little more than the bare essentials. They want things that are a good value, not too expensive, but nice to have and to show off.
There are some good stories on the blog. I think people like it because of the personalities.
People ultimately purchase because of the "why" instead of the "what". When you have people that are passionate it translates into sales because people want to buy from passionate people. Blogs help that personality come out.
Blog: Target Pulse Blog
Eloqua
The name says it all for this blog. The focus is on making their clients revenue and that's what Eloqua does with their software and with their blog. They focus on giving advice their clients and potential clients can use to improve their marketing efforts.
The site is very visual. The design is great. You find your eye finding all the right points. The site inclues graphics and images, which take their blog to a different level than some others.
You'll also notice the call to action at the top right where the subscribe information is. You want to build your email list for your business as much as you can and a business blog is a great way to make this happen.
Blog: It's All About Revenue
37 Signals
The creators of Basecamp have had one of the most popular business blogs on the web for years. They strive to help their customers with all types of questions ranging from general marketing to deep business analysis and strategy. It's a great blog for business managers, marketers and owners. You can spend an entire week reading through the archives and through it all you'll get an understanding of who the people at 37 Signals are and what they stand for. It's a great way to earn the trust of potential customers.
The blog isn't updated as much as it has been in the past. You can get away with that if your brand is strong and this one is really strong in the online and business worlds. The posts are strong and so is the business. There is no doubt these guys know how to generate interest with their business blog.
They also have a great new blog design. It's easy to read on a desktop, tablet or smartphone and there are nice little calls to action in between each post on the blog homepage.
Blog: Signal vs. Noise
Conclusion
These are only five of the most popular business blogs on the web. If you look around at your favorite companies you'll probably find more great examples. More businesses are blogging than ever before and the number continues to increase. Businesses are finding they can get the attention of customers and earn trust with a business blog.
Join the change today and start a business blog of your own.
You can start with this – Business Blogging: The Free Beginner's Guide