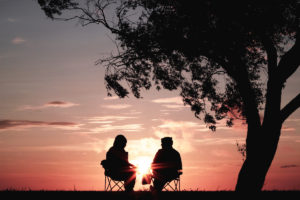 If you've followed my posts on this blog or if you follow me on Twitter you may know that I love golf.
One of the greatest figures in golf, Arnold Palmer, has passed away.
Each year he hosted the Bay Hill tournament on the PGA Tour.
In 2017, it was the first year of the tournament without its King.
There was some controversy the week leading up to the tournament because some big names would not be attending or playing.
Those That Showed Up
Before we get into those that didn't show up let's focus on those that did.
There were many big names like Rory McIlroy, Jason Day and Rickie Fowler that did show up as a way to honor golf's king.
Lots of players showed up. The field was 120 strong. So it's not like it was a complete abyss at the tournament. But some felt bad that more of the top players didn't show up at least for one year to honor Arnold Palmer.
Excuses
There were many reasons given during the week as to why players weren't able to make it. Some said it was the scheduling. There were a number of big events right around this time.
Others weren't big fans of the golf course. They don't normally play the tournament so they kind of did what they always have done and skipped the event.
I don't want to say that players should have been there. They're all free to do what they want.
The key, though, is that showing up would have been a long-term play.
What Really Matters
Arnold Palmer has arguably been one of two or three of the biggest names in golf for 50-60 years.
We probably can't comprehend the number of people that took up the game in the 50s, 60s, 70s and 80s because of Arnold and how he played and how he lived and treated people.
Showing up to his tournament, something that was very important to him, was a way for golf professionals to give back to him. To show appreciation for all that he did.
I get that showing up may throw off the schedule for one year, but that's short-term thinking.
So is the reason of not liking the course.
Thinking Long-Term About Life & Others
I guess I'm judging the players that didn't show up. They should be cut some slack.
But we're all faced with decisions like this in life.
Birthdays. Graduations. Sunday Afternoons with family or friends.
There are all kinds of things that really matter to others that we don't feel are important. It's easy to think that something isn't really that important or that it's burdensome to us.
But if we put ourselves in the shoes of the other person we can see how important it is to them. Then we can see how important it is to show up.
I don't think Arnold would have said anything about big name players not showing up. He would have been appreciative of those that did.
He always focused on the positives in life it seemed. That's probably a main reason that so many loved him.
But it's important to make time for things that really matter in life. And I'm not talking about things that matter just to us. That is important, but it's important to make time for things that really matter to others.
When you're there for others you're a friend others want to have. You're an in demand person. That has benefits in business and in life.
And doing things that make others feel good is not only good for them, but it's good for you on a spiritual and even physical level.
Think about an event or time you missed recently. Was it important to those involved?
Next time a situation like that comes up make sure you have time to go.
I have to work on this myself, but I'm working to be more available to my friends and family.
Arnold was always a great example of this it seemed.