The old and overused phrase in online marketing is "Always Be Testing".
As with most cliches, though, this one is true. People say it over and over because somewhere along the line people realized that if you continue testing your site you're always in pursuit of learning something. When you're testing and trying different things you're always trying to better yourself.
Complacency takes a backseat when you take on the testing mindset.
Testing Your Website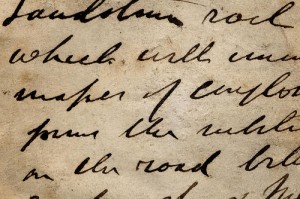 There are many different things to test on your website. Design is perhaps the most common aspect of a website to test. LL Bean is a good example of a company that always seems to be testing something with their site design. Follow their home page for a few months. You'll probably notice 3 or 4 or even 5 changes in just a few weeks or a few months time. It's crazy how much their site changes yet keeps the same general look and feel. They are constantly testing.
Beyond design testing , well actually part of design testing, is testing the length and type of copy a website can use. A case study recent came out from the successful software company 37Signals. The company decided to test the home page for one of their products – highrisehq.com.
From Highrise Marketing A/B Test Part 1
Over 42,000 visitors were presented either the original page or the long form page. The results were completely surprising. The long form page had a 37.5% increase in net signups compared to the original.
The guys took their original home page, which wasn't bad, and tested it against a super long form sales page complete with tons and tons of copy. The success was there. Sign ups increased. Sales increased. Profits increased.
That's a successful test.
But that wasn't enough for these marketing pros. They are still changing things up on the home page. They're always testing.
Testing Blog Strategies
Part of the strategy here at Ghost Blog Writers is to always experiment with different types of blog posts. Each blog we write for brings unique opportunities to take what we know about posts and try to change things up a bit.
Every blog we come across can benefit from a few posting techniques, but the great thing is each blog requires its own strategy; its own posting formula. What we do is take what we know and create some posts. We follow the statistics and try to gauge what is working. We look for response from readers. We look for search traffic. We look for sales and profit (providing the client shares that information).
All of this helps us determine what is working.
We also look at trends in blogging. We actively read other blogs and look for different post types – what we like, what others like, and what seems to be getting lots of attention.
We take those observations and test new post types on the blogs. We are always trying to find what will be better than what we're doing today. That doesn't mean we always abandon what's worked in the past. It just means we continue with what's successful and add in a few different variations now and then.
It's a method of always testing and it's served us well.
Discussion
What are your experiences with testing?
Have you ever tried changing up the copy on your site to increase sales and leads?
Share your stories.
Old Letter image courtesy of kevinzim