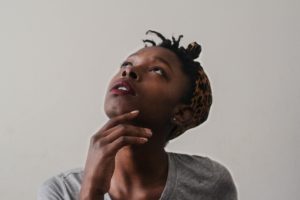 SaaS companies have many parts, but two very important parts are Lead Generation & Customer Success.
When it comes to blogging, both areas of the company often push for blog posts.
A challenge, however, is that each area has different target audiences.
Obviously the target audience might be the same type of client. If the SaaS company, for example, sells dental office management software then the target audience is a dentist office.
But what's different is that the Lead Generation side is focused on dentist offices not yet clients. And the Customer Success side is look at dentist offices that are already clients.
Can a business blog offer value for both types of audiences?
Types Of Posts For Both
The good news is that there are some posts you can write that appeal to both audiences.
In fact, there are a lot of posts you can write that would appeal to both audiences.
They include:
How To
Industry News
Industry Insight
Personal Posts
Company Announcements
Now, those posts on the surface won't work in every situation, but I'll share a couple examples.
Sticking with the dentist management software theme…
Let's say there's a feature of your software that you feel is underutilized. Or say that one client discovered a cool way to use your software.
Write that post as part case study and part how to post. Show your audiences how they can use your software to do the same thing.
That's appealing from a customer success point of view because it helps current customers get more out of your product.
It's also appealing to prospective clients because they see even more potential value from the product should they signup. The more value you discover the more your sales team will love because it's ammunition they can use to win new business.
Industry news is something both sets of audiences are probably interested. You can share industry news. But even more important than that would be adding your own insight. Something like, "From our perspective here is how we think this news affects dentists…"
Personal posts are things you share about yourself or about your business. Things like recaps of company events like picnics or parties. Maybe also an interview with an employee. Things that show the personal side of the company. It helps existing clients connect more with the company and it helps prospective clients see if your company is one they would like to connect with.
Narrowing The Focus With Some Posts
It's also possible to write posts for both audiences on the same blog. Perhaps a mix of posts that work for both and also posts for current clients and some for prospective clients.
I think a blog usually works best when you focus on prospective clients as the main focus of the blog. A way to introduce potential clients to your brand.
If you write posts for each audience you  have to okay knowing that the audience is smaller.
For example, if the dentist SaaS writes a post that discusses a specific question users have about using the feedback section within the software that's probably only appealing to existing clients.
Or if that company writes a post like How To Determine If Your Office Needs Management Software that is only appealing to prospective clients.
It's okay to write those posts that have a more defined audience. In some cases those can be even better because they're focused and valuable for the audience you're targeting.
How To Brainstorm Content Ideas
Let's end this post with a few thoughts on how to brainstorm content ideas.
Current clients can be some of the best sources of content ideas. Your Customer Success person or team talks with your clients all the time. They hear the challenges clients have. They answer common questions.
Those make for some great blog content.
Talk to your Customer Success team about challenges clients are having. For example, say dentists are saying they're really struggling with changes in the insurance area of their practices. That could lead to a series of blog posts. Maybe an ebook. Things like How To Streamline The Insurance Process With Your Patients or 10 Key Changes In Dental Insurance (And How To Avoid Headaches).
Also talk with new clients. See what things they've been searching for lately. They might be growing. That's why they need management software. But they're probably also looking for other information. Maybe information about hiring or outsourcing. Those can be great topics for blog posts too.
Focus on the questions your audience is asking and provide the answers with blog posts.
Conclusion
Yes, you can create content for both lead generation and for customer success. Hopefully the types of posts above can spark some ideas for your blog.
But you can also use your blog to create individual posts for each audience. Those can be some great posts as well that each segment gets value from.
And finally, you may be struggling to come up with ideas for your blog. I've found it's best to focus on the questions your audience is asking. Then provide the best answer you can with the post.
Do those things and stick with a regular blogging schedule and over time you'll have a blog that adds value for your existing customers and that attracts new customers.