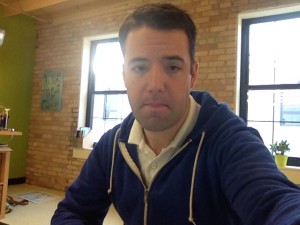 Have you ever read an ebook?
There has been an increase in the number of brands and businesses using ebooks to generate leads and sales.
The concept is to offer premium content in exchange for an email address or similar information. It's a trade many consumers are willing to make because they can get great information or how-to tips in exchange for their attention.
Some businesses have done very well with this strategy. They create an ebook or even an entire collection of ebooks and promote them through various channels to potential customers. They collect email addresses and put those people into their automated email program where they can earn trust and make sales.
It's a pretty good strategy if you can make it work.
But one thing businesses struggle with is generating the content for an ebook or ebooks.
Well there is a trick to creating that content.
Blog Posts To Ebooks
Many of those ebooks you and others read are often collections of various blog posts.
If you've been blogging for awhile (at least six months or a year) you probably have a solid archive of good content that is valuable to your target customer.
Step 1 – Choose a general topic that interests your customer and that you've written about on your blog multiple times.
Step 2 – Create a title that is catchy and that will be seen as valuable to your customer.
Step 3 – Organize your posts on the topic so the content flows well and educates the customer.
Step 4 – Have a designer (maybe a couple hundred dollars for a template) create a pdf template where you can put the content.
Step 5 – Publish the content and promote your new ebook and add the emails you get to your email program.
You could do a shorter ebook that uses about 5 or your old posts. You might even be able to do one with 3 posts. But people want real value so I'd suggest doing at least 10 old posts.
You might have to adjust the content a bit so the flow is good.
But even with this work you'll be saving time by using your existing content instead of writing all new content for your ebook.
Now it's time for me to get to work on creating a few ebooks for Ghost Blog Writers. I know we have some good posts to use.
Conclusion
You can create all new content from scratch for your ebooks, but if you're strapped for time it can be just as effective and more efficient to use your existing blog posts.
Simply search your blog archives for posts you've written on a topic that interests your customers, organize it in an order that makes sense for educating your target customer, have a designer create a good looking pdf and publish the ebook on your site.
Promote the ebook on you social channels and email newsletter. Encourage sharing of the ebook and reach out to business partners to see if they can help you share the ebook.
Then sit back and watch the leads come in to your email program!