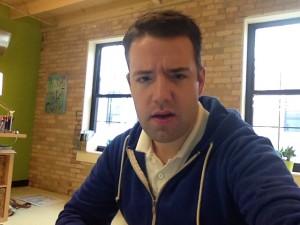 Many of the articles you'll read about social media strategy tell you to offer discounts.
Discounts, promotions and contests are not marketing strategies.
You think it's the social media marketing that causes people to act when you offer 30% off?
You could call people on the phone offering them a discount on something and they'd probably respond. Discounting is a way of forcing your marketing to work when you aren't really seeing success. It's lazy and it usually hides one of two issues.
First, your merchandise is lacking and maybe it's priced too high to begin with. If you have something good to offer you'll find that all marketing, including social media, becomes much easier.
Second, you're not focusing on the right type of marketing strategy. You're looking for the quick wins. Marketing isn't about quick wins. You have to work harder than just offering a discount.
Discounts are like ads. You might get success right away, but you have to keep feeding the beast. Once you stop feeding you're going to lose your sales. The customer will lose interest and will go elsewhere.
So how do you do social media without discounts?
Here's how…
Step 1 – Start With A Content Strategy On A Platform You Own
Who Said Email Marketing is Dead? [CHART] http://t.co/IulYme5pqL #emailmarketing

— Oracle Marketing Cloud (@OracleMktgCloud) December 11, 2013
Eloqua focuses on content first instead of discounts.
The best thing you can do for your social media strategy is to build content on a platform you own.
Two things you own are your website and your email program. These are channels you control and unlike social media, you control what changes and what stays the same. You don't have to worry about the channel owner (ex: Facebook, Google, etc.) changing the rules.
You can publish all kinds of content on your site and share it in the emails you send to your subscribers.
Content includes blog posts, guides, tutorials, videos and more.
Step 2 – Use The Snippet Strategy
The Snippet Strategy is something you can use to update your social profiles by using snippets of your website content.
For example, write a post that curates the most important and interesting stats in your industry that your target reader will find intriguing. Publish this as a blog post or something similar.
For your social media updates you can take one of the stats and share it. Include a link back to your content where your followers can see the rest of the stats.
Step 3 – Partner With Complementary Organizations
#seochat this week is with host @JohnBertino. We'll be talking about Tools of the Trade. Thurs at 11am MT (1pm ET)

— Moz (@Moz) December 11, 2013
Moz participating in partnership content creation.
When you start your social media efforts you're going to have very few followers. Encourage everyone you know to follow you, but here is another tip for increasing your following.
Partner with other business.
Partnering means creating content that is authored by the both of you. Businesses do this all the time by creating guides, tutorials, studies or even putting on a webinar.
Once you publish the work you can both share the information on your social profiles mentioning each other. The interaction with your partner posts will be higher than a post you would share on your own.
That's real engagement as opposed to simply giving a discount on your merchandise.
Step 4 – Mention Complementary Organizations
When you're writing content for your website it helps to mention complementary businesses.
Write a feature story on them. Or write a how-to post that gives your reader useful information. Then include complementary businesses that are doing what you're talking about. Use them as a good example.
Then when you share the post on social media, mention the business in the tweet, update or whatever it is. This will let the organization know that you've written about them and they'll likely share the post with their followers on social media.
Step 5 – Mention Target Customers
@zappos Love a good peep-toe bootie! They're a great alternative to a strappy sandal for winter's nights out!

— Vince Camuto (@VinceCamuto) December 5, 2013
Zappos retweeted this tweet from a customer. And Zappos doesn't offer discounts.
Also mention your target customers. Some do this with contests, but you don't have to do that. Your customers probably just want to be mentioned for doing something; not necessarily winning a contest.
Although, you could do a contest for best comment of the week. This way you're not giving away your profit. You're simply recognizing your target customer.
Companies also create content such as case studies about their customers. Then they share the case study on social media and include a mention of the target customer so they will see it and likely share the post too.
Step 6 – Focus On Content, Not Discounts
The biggest lesson from this post is to focus on content, not discounts.
The content you create needs to be educational, entertaining or enlightening for your target customer.
This is where businesses get lazy. Instead of creating useful content they look for quick wins with discounts.
It's much harder to create a guide that your customers will find useful, but in the long run it's much better for your social media strategy.
If you acquire discount customers you become a discount business. Focus instead on creating merchandise and content that your customers demand at full price.
Conclusion
Hopefully this post has given you some ideas for your social media strategy.
A lot of content out there tells you that to have social media success that you need to offer discounts or contests.
When you offer discounts you're always going to get response, but it's not the kind of response that leads to long term success.
Use the tips above to help you build a strategy that will work in the long run. Don't take the easy way out.