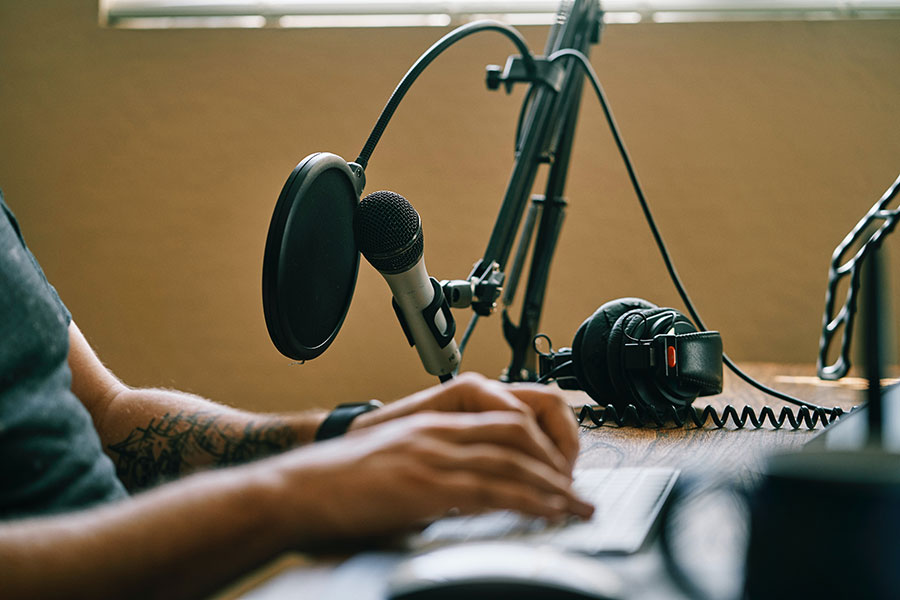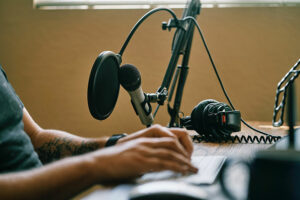 Podcastpage.io says there are roughly three to four million podcasts available. But 44% of shows have less than three episodes, and only 720,000 podcasts have more than 10 episodes. Only 156,000 are releasing weekly episodes.
There are many who believe starting a podcast to grow their business would be a good idea, but when push comes to shove, they realize just how difficult it is to attract an audience and sustain a regular publishing schedule.
If you're going to start a podcast, the goal should be to start a podcast that has traction. Here's how.
Choose Your Topic Well
Just because you're in real estate doesn't necessarily mean you should have a podcast teaching others how to become a real estate agent. This will only make sense if you offer real estate coaching.
Many aspiring podcasters start out wanting to sound smart but don't realize that content doesn't need to be informative to drive business.
Entertaining your audience is just as viable if not more so. If you're entertaining in an otherwise "boring" industry, you will stand out and have better traction.
People do listen to podcasts to learn something, but the main reason they listen is to be entertained. A podcast that's full of fun and personality will tend to be more "sticky" than a podcast that's monotone, dead air, "step one in that process is…"
Invite Your Friends to Help
Sad but true, most who find your show won't just listen to an episode and rush over to Apple Podcasts to give you a rating and review. And this is one of the main ways a podcast spreads. Publishing and waiting aren't much of a strategy.
It's okay if your podcast isn't in a niche your friends find especially interesting. Initially, you need all the help you can get, so do whatever it takes to get their support. It doesn't matter if you have to bribe them with pizza and beer. Better to get some traction out of the gate than to realize you could have laid the groundwork 100 episodes in.
Get your friends to rate and review your show, share it with friends and journalists, and post it to social media.
Establish Yourself as a Celebrity
The challenge most hosts have is that no one knows who they are. So, they end up relying on SEO and organic traffic to build their brand, reputation, and audience. This can be a very long road.
A podcast itself is not a strategy. You must build some buzz around it, ideally so listeners know, like, and trust you before they ever listen to a single episode of your show.
Now, when it comes to this whole idea of celebrity, you don't need to become a Hollywood star. The goal is to establish yourself as a (minor) celebrity to your prospective audience. The quickest pathway to becoming known in your niche is to pursue local PR – radio, TV, newspapers, newsletters, and so on.
Final Thoughts
Remember – even if you do all the right things, if you don't have a great show, you won't have much traction. And that goes back to choosing a topic and approach that works.
If you have the right structures in place, though, you will start a podcast out of the gate that has greater traction than most.