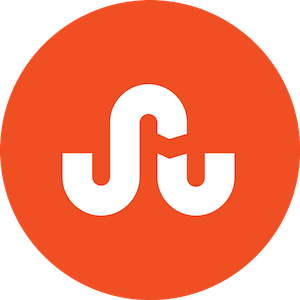 StumbleUpon can be one of the biggest sources of traffic to your blog.
For my personal site, Country Music Life, StumbleUpon is the #2 traffic referrer (after organic search mostly from Google).
CML gets about 1,500 pageviews per day with each visitor averaging just over two views.
It's a pretty good sized blog for being just a person site about country music. But it does well and has lots of sources of traffic. So I think it's very interesting that StumbleUpon is right up there on the referrer list. It's worth paying attention to if you have a blog and even if you have a business blog.
Here are the steps you can take right now to get more traffic to your blog from StumbleUpon.
Step 1. Find Content That Does Well On StumbleUpon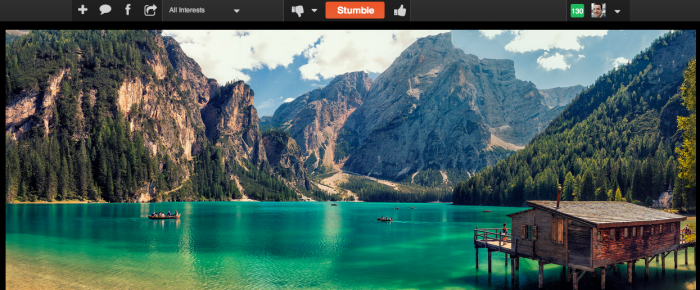 It's interesting when I look at the posts that do well from CML on StumbleUpon. Not all posts do well. The ones that seem to do the best are the one that are lists (Saddest Country Songs, Funniest Country Songs, etc.) or posts that mention the bigger country artists like Keith Urban and Tim McGraw.
Lists and big recognizable brands or topics have always been good types of content. They attract mass audiences and since SU is a discovery engine, more people are going to like that type of content.
For your first step, use StumbleUpon. You'll be able to see a variety of pages from around the Internet. They'll be skewed toward your interests, but you'll start seeing trends of the type of posts or pages that SU feels you'll like.
You'll see the trends and it will probably include a lot of lists, images and things like that.
Text posts can do well, but you'll need a really interesting topic with a great title to pull people.
StumbleUpon works by giving users a new page. They'll decide within seconds if they want to look through the entire page. Photos are good. Lists are good (people can scan them) and catchy titles are a must.
Step 2. Find A Common Question Your Reader Has
For every piece of content we create we try to look for common questions that the target reader has. When you start with a question and aim to provide the best answer possible with the content it seems to be the most successful no matter what channel you're using to get traffic.
You probably know some of these questions already. Think about the conversations you've had with your customers. Think about the answers you've provided.
You can also look on industry forums. Look at popular industry websites in the comments sections. Find the most popular articles on the site and see what questions readers are asking in the comments.
From here you'll identify the big questions and from there you can plan to create content that will answer it. This sets you up for successful promotion including promotion on SU.
Step 3. Format Your Blog Post
We've talked about this a little bit already, but it's worth its own point.
Once you answer your question in the blog post, go back to the post. There is formatting to do. Here are the big things to do:
Break up paragraphs into shorter paragraphs. One or two lines are best.
Add headings. It makes it easy for people to read and scan.
Add images. They add visual context and catch attention.
These formatting tips are one of the reasons that lists seem to work well. Look at the posts you see when you're stumbling. You'll see similar formats.
Step 4. Share On SU With Appropriate Category And Tags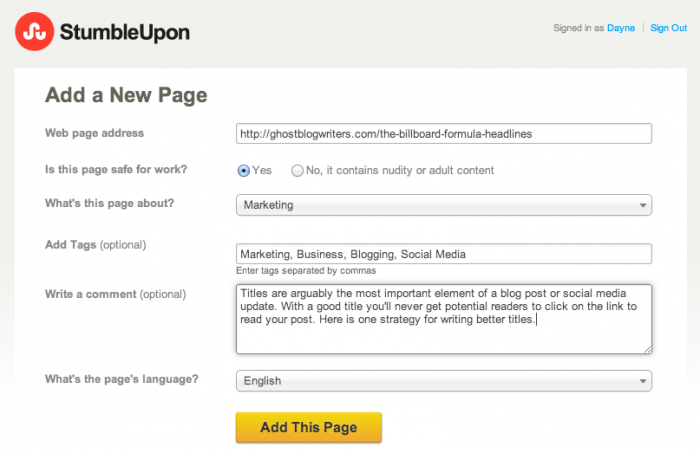 Publish your post and share it on SU. It's called "Add A Page" from your profile on SU.
Categories are big. You want to find the category that best fits the content. SU users setup their preferences so they see certain types of posts. You're looking for your target reader so take some time to find the best category. You can try this out with a few posts and if you're not getting any traffic then see if there is a different category that might work better.
Select 1 Category and 3-5 Tags.
Step 5. Make It Easy For People To Share Your Post On SU
Next, you want to encourage your visitors to share or like your post on StumbleUpon.
Add the SU badge to your blog posts. You could test it for a little while to see how much use it gets. If you're not getting a lot of use then it might be worth taking it down, but if it works it can really send a lot of traffic to your site.
(Optional) Step 6. Use StumbleUpon Paid Advertising
Finally, there is an advertising option with SU called Paid Discovery. I haven't used it for my posts opting for the organic traffic, but I have heard good things about PD and if you really want to drive traffic to a particular post this might be a better advertising option than others like AdWords and Facebook.
Conclusion
StumbleUpon has been a strong driver of traffic for my sites for years. It's consistent and it's proven over those years that things don't really change too much, which is good. You can count on it.
Follow the steps above and you'll be adding a good source of traffic to your blog that can lead to more discovery of your content and brand. In online marketing, that's the first step to signing on new clients.