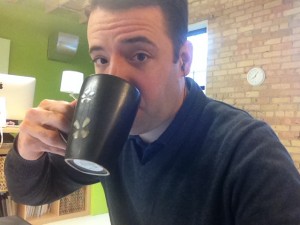 At the time of this post it's been about a year since the launch of the latest version of the Ghost Blog Writers website. The major push for the change was to get a responsive website. A number of visitors coming to the site were doing so on their smartphones and tablets. The site was below the level of okay for mobile, but I knew that in the long run having a great mobile experience was best for conversion and best for visitor experience.
So that was the big push for a new iteration of the site, but it was also an opportunity to go through a content audit. I like to look at the content on the site – the homepage, services and other main page content – and see what has changed. Because over a few months you can learn more about how your visitors are interacting with your site.
And that's what we'll talk about today are the things to look for in your site's content so you can make it more effective and put less strain on your time to sell your service or product. Because I feel your website can be the best salesperson on your team, but that only comes if you're making updates a couple times per year.
Step 1. What's In It For Me? (in one second)
Put yourself in your customer's mind. Go to your homepage. Do you know what the website offers to you (as the target customer) within one second?
There are a lot of sites that don't pass this test. You go on the site and it's surprising how you can struggle to figure out what the company actually does and offers. Sites like this usually try to be clever with headlines or they use industry jargon and those things are confusing for visitors.
I know I've made that mistake in the past, but I spent time with a great salesperson and he told me about getting to the core of what your target customer needs as it relates to the service you offer.
So I came up with Business Blogging Services. I'm still always looking at that and trying to figure out better ways to communicate what potential GBW customers get from our service.
Step 2. Write Down The Timeline Of Sales Questions And Answers
This is the part that I find myself always learning about. Even with the first customer you start to learn about the conversation required to sell a person on your service or product.
When I first started it usually was a business owner or manager that knew they wanted blogging services. They asked questions about the type of posts we write, the research that went into it and what the price was for the posts and a few other things.
Then I learned that to get more customers I needed to focus on questions earlier in the process. So people looking for help getting more traffic or how to run their business more effectively and things like that.
So I try to go back to this process and refine the questions and the process. It seems to always change and over time I'll notice that new common questions pop up and I try to add those into the sequence on the site so those questions are answered without me having to answer them via email.
Step 3. Answer The Questions In Sequence On Your Site
I don't think the process is perfect on GBW, but it seems to work pretty well. My focus is to answer questions from the entire sales process on the site and try to do it in the order that people visit the site.
So for those early stage target customers I look at the blog posts. I try to answer common questions business owners and managers have regarding running their business. That attracts them to the blog. From there I try to get them on the email list or get them to read more content. That builds a trust and from there they make their way usually to the homepage.
That is where I answer questions about the service we provide, what's in it for the potential customer, the pricing and how our process works.
Even looking at it now I know I need to make a few updates based on a few questions I've been getting, but it's pretty good. It goes into more detail on the Services page and then it asks them to reach out.
One note on the pricing is that I do include it on the site. Some businesses don't, but I got tired of getting emails from people asking about the pricing so I just put it on the site.
Now when people come through the contact form they're usually sold on the service to the point of trying a first post and then we'll get into a long-term schedule (no contract required).
Final Thoughts: Every Six Months
That's really about it, but the final thought I have is that you can go through this process every six months. I'm coming up on doing it again. I have made a few changes here and there outside of that schedule, but it seems like things change every six months. You start getting questions over and over from new inquiries and that's usually an indication that you can answer that questions right on the site.
The goal is to turn your website into a sales machine that does all the sales work for you. This process allows you to make it happen.