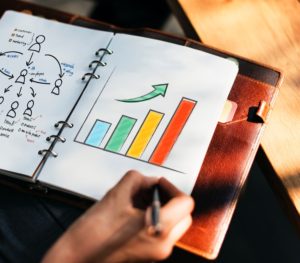 Something I talk to entrepreneurs about is content they can share on social media.
Some of these entrepreneurs are in the process of creating their own content.
They're creating things like:
Blog posts
Guides
White papers
Videos
Podcasts
And more
But obviously it takes time to build this content unless you have an army working for you. But even then it can still take time to build a library of content that you can share and re-share on social media to attract an audience.
So what do you do in the meantime?
The obvious direction to go is to share other people's content.
And I've talked to a few wonderful people that have build audiences simply by sharing other people's content. They just start doing this every day and after some time, maybe a year or two, they have a really strong following and then they realize that maybe they should start doing their own content.
Why does this work?
There is value in curating content.
People have a thirst for content. I've seen images of people in airports of different generations. The older generation is sitting there reading newspapers, magazines and books. The younger generation is generally on their phone.
The common thread for all generations is that they're seeking content no matter what the channel or format is for that content.
But the challenge is figuring out where and how to get content. Nobody wants to waste their time reading or watching subpar content. And we don't have all the time in the world to search for content that we want.
That's partly why social media exists especially channels like Twitter. It's a way for people to filter their sources of content.
But on the other side of that are the people that share the content. In another word, some people curate interesting content and if that content is what people want and find valuable then that person will gain followers.
Now, let's get into the ways you can do this by curating and sharing other people's content.
Step 1. Define Your Target Audience
This is important. I think it's common to start sharing articles that you find interesting on social media. If you do that you'll attract people that are like you and that like the same type of content.
Before you invest time in this, however, take a few minutes to think about who you want to target. Usually that involves selling something to someone in the future and in a lot of cases that person is not like you. It may be, but often it's not.
A couple cases I've seen include creatives; people like designers or photographers. They share articles that are interesting to them like how-to articles about photography and design.
So after a while this sharing activity attracts other photographers and designers.
Okay, now you have an audience of people like you that do what you do and you can't really sell anything to them.
So the first step is to take the time to define who your target audience is because from there you can focus on the type of content you should be sharing.
Step 2. See Who A Few Of These People Follow
Once you define your target audience go out and find about five of these people. They could be people you know or you could search and snoop around a little bit on social media until you find people that fit your target.
Maybe they're entrepreneurs of startups. Maybe they're doctors. Maybe they're stay-at-home parents.
Find a handful of them and start following them on social media and specifically look at who they follow. Then once you see who they are following look at what those people are sharing.
It's simple – if you want to attract an audience you have to share the things your target audience member wants to see. And they're likely already getting that from other people.
So find what content those people are sharing and you'll get a great view of the content you should be sharing.
Step 3. Build Your List Of Sources
Once you know what content you should be sharing it's time to build a list of sources to get that content over and over.
You'll likely find some good sources when you identify the influencers of the followers you want. You can even start sharing some of the same things that the influencers are sharing.
And from there you can look to find new sources so you can provide even more than what the influencers are sharing. That's how you can really become someone that is valuable in the eyes of your target audience.
Let's say your target audience includes young adults, living in cities who are interested in active and healthy lifestyles. You'll probably find some main sources like Men's and Women's Health. But you'll also find that there are a number of good blogs on those topics, both well known and up-and-coming.
Step 4. Share Often
In general, a good rule is to share quite often. If you're sharing something that a target audience craves then they will likely crave as much as you can provide.
You can limit it at some point, but for the most part it seems like people don't share often enough on social media. I think it's a correlation versus a causation, but the more you share the more followers and more engagement you'll have.
So share 10, 20 or even more times per day. Obviously that requires quite a bit of effort, but if you want to build an audience you have to do things that others aren't willing to do.
Step 5. Analyze Results And Make Subtle Tweaks
It goes without saying that throughout these steps you're going to develop your own filter for the quality of content that you'll share. You'll see, over time, what becomes a hit with your followers. You can track things like clicks, likes, favorites, retweets and more on most social networks.
So no matter the source you can always use the filter you build to share quality content. And if some sources aren't really producing results then it's an indicator to eliminate it and move on to another.
And I could always keep looking for new sources and experimenting with new types of content so you can keep replenishing when source run their course. You'll have your staples, but it's good to keep experimenting.
Conclusion
This is a pretty simple guide for building a following on social media without creating your own content. I would recommend building your own content and over time you can mix sharing other people's content and your own, but in the short-term you need something to share if you want to build a following and that can certainly come from sharing other's content.
So follow the steps above. It's something that others have done and done well. It's simple in theory, but takes effort to accomplish, but if you commit to doing it every day you should find success.