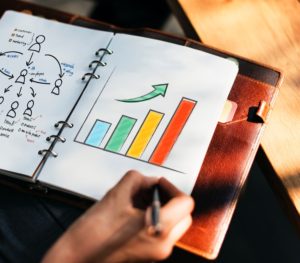 Many businesses don't have much of a marketing budget.
And it even seems that when the economy takes a turn that marketing is the first thing to go.
Which is weird if you think about it… When business slows down wouldn't you want to keep the thing that brings in more business?
But that's a topic for another post.
Let's say you're in a situation with a tight marketing budget.
What are some ways to generate leads for your B2B?
Here are some ideas…
1. Job Listings
Easy hack here for getting B2B leads.
There are so many jobs boards out there. LinkedIn, Monster, Zip Recruiter, Indeed, Craigslist, local newspaper listings, etc.
Build a system where you go through every job board everyday. Look for jobs that mention the type of service you offer. Go to the company's website. If it's a small company (under 50 people) you can usually find a general email address such as info@ and email them with your pitch. If it's a larger company go to LinkedIn and find their profile. Find the person that is the best to reach out to in regards to the job or the person that your B2B usually works with.
Many businesses are hiring. They might not know that your business offers an alternative service or product. They're posting a need and you're offering a solution.
When you're pitching, be upfront about why you're reaching out. Give a quick and clear explanation of what you're offering. Break it down to the basic need that the business has and the way you can fill that need.
Once you figure out the process you can continue doing it yourself, have a current employee do it or hire someone to follow your process.
2. Guest Podcasting Campaign
Podcasts have exploded recently. 21% of US Internet users have listened to a podcast in the last month. And that number is growing.
A great strategy for building awareness around yourself and your business is to go on a podcasting campaign.
Think of it like an author that is about to release a book. What authors commonly do now is identify about 20-50 podcasts that have audiences they would like to reach.
They identify these by searching sites like Google, Podcasts (on your iPhone), Stitcher and others. If you're in business search the business podcasts.
Now, a key to getting on podcasts is to have a story to tell and information to offer. You'll have to share your story. Perhaps about your own business life. Or you'll have to share some helpful tips for the audience of the podcast.
Write down your story. Practice it. Do the same by preparing Q&As. Survey your current clients asking what their biggest questions are right now regarding their job.
Now go back to the podcasts you identified in your search and reach out. Pitch who you are and the type of information you can offer the audience.
Setup the interviews, but before you begin the interview process have something to offer.
Authors on book tours have their book to promote.
You have your business, but create a package that gives listeners something to latch onto.
A free business audit.
A free ebook.
A package of your products that has never been offered before and that is a great deal.
This way when the interviewer asks, "Where can our listeners learn more about you?" you can respond with, "If they go to our website now we have a special offer. They can get…"
3. Guest Posting Campaign
You can do the same with guest posting as you can do with guest podcasting.
Only with posting you're obviously writing instead of being interviewed for a podcast.
You probably  know a few key industry blogs. But you can use Google to find more. Or look at the influencers in your industry. See where they publish their guest content or see what information they share on social media. They'll often share posts from industry blogs.
Identify 10-20. Go to each and look for the posts with the most engagement. You'll get a sense for what readers on each site really care about.
See if there is an angle on the popular topics that hasn't been discussed. Pitch that angle to the site. Mention the other popular articles.
You'll probably hear back from at least 50% of the blogs with a request to write for them.
They'll usually give you a byline where you can again mention and link to your business offer.
4. Social Media Q&A
A great way to earn attention for yourself and your company is to answer people's questions.
You can pick your social media channel of choice or try multiple.
People are asking questions on just about all social networks.
And don't overlook the old school message boards and forums.
Here's the key: answer questions without advertising.
If you advertise, you'll come off as spammy. If you answer, you come off as helpful.
And people want to work with people that are helpful and trustworthy.
When you help people they get curious about you. This is where you can sell your service. Make sure your profile is filled out explaining who you are and what you offer your clients.
Use the same offer you're using from the ideas above and include that link in your profile.
On some social networks you can pin updates. Use that pin as a placeholder for your offer. This way when people visit your profile they see the offer and get moving through your sales process.
But other than that it's all about helping. 0% promotion.
5. LinkedIn Relationship Building
You can use LinkedIn for the previous strategy.
But you can also use LinkedIn as a way to build relationships in the business world.
The first step is a bit obvious. Connect with people. Potential clients. Industry leaders. Complementary businesses and their employees. Potential partners.
The second step is to really get to know these people. Send them direct messages. Get their email addresses. But again, no selling. Treat the situation as if you had just met them in a bar and you're getting to know each other. Ask them about their business. Ask them about their interests. Ask them about their struggles.
It's a long-term play, but one that can pay off in the long run.
It's work to send all these messages, but it certainly doesn't cost much.
Conclusion
These are a few great ways to build B2B leads. They will take some time. Most are longish term plays. But you might be surprised at how soon they might start paying off for you. It just takes commitment and effort. Committing to doing it for more than a couple days and the effort to really help others before asking for anything in return.