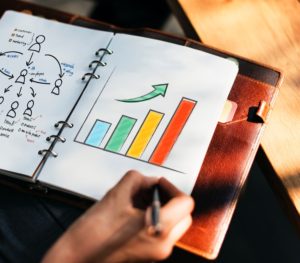 We've all seen them before.
Billboards.
I live in Wisconsin. In Eau Claire, which is in the West Central area of the state.
I'm originally from Mosinee, which is in the Central area and my parents still live there.
And my wife's family lives near Green Bay, which is on the East side.
So pretty much anytime we're visiting family we're driving on Highway 29. It's one of the most boring drives in the world. Maybe that's hyperbole because I've driven it so many times, but it's pretty flat and uneventful.
The drive, however, does offer some pretty good billboard viewing.
I always like the Leinenkugel's billboards. I remember in college we saw a lecture given by one of the Leinenkugel's marketing executives. At that time, print and billboard advertising was a big part of their marketing efforts.
Over the years I've thought a little about billboard advertising and the lessons to learn from them.
And now I think they can teach us a little about social media marketing.
Lesson #1. Hurry!
You only get a few seconds to make an impact with a billboard advertisement. And that's for the passengers on the road. I'm sure some drives check them out, but hopefully not for too long.
Good billboard advertisements have to capture attention, communicate a message and encourage action incredibly fast. They have to or they're just throwing money away on a sign.
Social media is very similar. Maybe not in every way, but in a lot of ways it's about getting a message across very quickly.
Think about the last time you opened Twitter. You can take a little time to look at your feed, but odds are good that you're not spending more than a couple seconds deciding if you want to dig in more to an item.
Social media posts, paid or free, need to earn attention quickly, communicate a message and earn and action.
There are several ways to grab people's attention:
Colors/Fonts
Photos/Illustrations/Graphics
Clever Words
There are also some good ways to communicate your message:
Clear, Concise Headings
Self Explaining Visuals
New Pricing
There are some basic, but great ways to encourage action:
Phone #s
Website Domains
Instructions (McDonald's Fries: Next Exit)
Which could you try on social media?
Lesson #2. Visuals
Obviously most billboards standout because they have great visuals.
You really need something to capture the attention of people when they're driving. Something that stands out among the natural setting or the cityscape.
Leinenkugel's often has natural settings and photos on their billboards. Like an Adirondack chair sitting on a deck at a lake cabin with another photo of their Summer Shandy on ice.
When you're on a long, boring drive a Summer Shandy next to the cool lake looks really delicious.
I saw a really great one on Highway 29. I think it's still up.
It had an illustration of a McDonald's fry container with just one fry. And the fry was pointing to the left like the gas gauge on the car. And it said something like, "Is your fry gauge on E?"
Genius visual.
Not only did it capture attention, but it communicated a message (I'm hungry) and got people to take action (Next Exit).
You probably know that visuals are important on social media. They are.
But how much do you think about what your visuals accomplish on social media?
It's fine to post any photo or graphic. But pay attention to the ones that get the most engagement. Try to figure out why people are engaging with them.
Odds are good that those visuals are doing one, two or all of these things:
Grabbing attention
Communicating a message
Encouraging an action
Lesson #3. Endorsements
There's another billboard on Highway 29 that grabs my attention.
It might not be up anymore, but I definitely remember the message.
The billboard had the photo of a smiling baby. The text on the billboard said something like, "Sophia gave our doctors the best reward ever with her smile."
The billboard was saying that the doctors at this hospital had saved the life of the little baby girl.
Obviously the baby didn't give a written endorsement, but I'm sure the parents were extremely happy that they went to that hospital.
And it was a nice little way for the hospital to brag about themselves. They didn't make it about the hospital, but about the doctors at the hospital.
You'll see all kinds of endorsements on billboards. Celebrities. Customers.
They work. We trust them. Just like online reviews.
Is there a way you can work endorsements into your social media marketing?
Maybe simply retweeting something nice that someone said to you on Twitter.
Conclusions
Billboards are kind of old school marketing. Well, I think a lot of us still think of them that way. I was just reading a book that talked about the importance of getting a billboard on Sunset Drive in LA in the '70s and '80s.
It doesn't have the same respect today, but it still works.
But you don't have to go out and buy outdoor advertising.
Just learn some of the lessons from the billboard strategy for your social media efforts. They can work wonders.