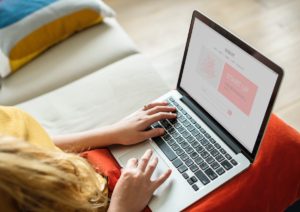 There has been a boom in telecommuting work.
That includes virtual assistants.
It was around 2011, when I got my first exposure to the concept of a virtual assistant. I was working with a client and they were using multiple VA's.
Then a couple years later I hired one.
It's been amazing.
The term "virtual assistant" is kind of a catchall.
A virtual assistant is exactly like an in-office employee or contractor. They can do just about any task you can imagine. The only difference is that with all the technology we have today they can do it from anywhere on the planet.
Let's say that you're looking to blog, for example. Maybe you're struggling with it. A virtual assistant can help.
Here are some ways they can so you can publish the posts you need to get more traffic…
1. Title Brainstorming
This is #1 for a reason. It's the biggest issue I've identified with blogging and writers block in my decade plus of blogging.
It's nearly impossible to sit down and write a post without an idea. Yet many people that want to blog regularly will wait for inspiration to strike. They may even schedule time to write, but won't have titles.
Now, you may prefer to brainstorm ideas on your own. If you do that then set aside separate time for brainstorming and for writing. Work on 2-3 months worth of titles at a time.
If that seems daunting then hire someone to brainstorm for you. They send you titles. You take the ones you're interested in and put them on a schedule.
Repeat every couple months.
2. Initial Research
Maybe you like doing the titles and you like writing, but the research bogs you down.
That can also be something a virtual assistant can handle.
Give them the title and any notes for context. Then have them research. That research will include stats, studies, articles and more on the topic.
You want them to give you a pretty good chunk so you can parse through it and use what makes the most sense for you.
You'll pay for it, but this can save you a lot of time. And someone else may be better than you at googling and finding information. And that's okay. Hire that person.
3. Writing
This one might seem weird, but it happens all the time. It's why our business exists.
You want to blog, but you dislike writing.
No worries, a virtual assistant can do that.
Maybe you do the titles. Maybe you even record a voice memo with your thoughts on the topic. The writer can take that and write the post for you.
You get your regular schedule of blog posts and you take care of the writing, which isn't your strength.
4. Editing
This one can be quick. Have a VA go through your posts each week or however often you publish. Get a fresh set of eyes on it. Have them leave comments.
Maybe they make the changes. Maybe you make the changes. Whatever works.
But if you think your posts are lacking it own't hurt to hire a VA to edit your work.
5. Publishing
It's certainly possible that you don't like uploading and formatting your posts on WordPress or whatever your website platform is. You can probably find a VA that is very familiar with the process and they can knock it out in about 10 minutes.
Save time on your side by paying for that 10 minutes.
Final Thoughts
A VA can do all kinds of things for a business. These are just a few examples of how it might work for a business blogger. I'm sure there are more, but I think this covers it pretty good.
If you're struggling to blog then start looking for someone else to handle it. You have nearly 8 billion people to choose from…