Google+ has continued to be in the tech news for months.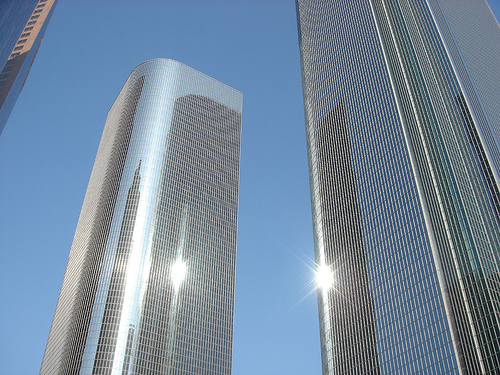 One of the developments in recent months has been the addition of business pages. These are pages, much like those on Facebook, that allow a business to create a place for their fans, followers, and clients to follow the business for updates. The move was seen as a positive in the online business community (Twitter has even responded with rumors of business accounts in the near future).
There have been a lot of headlines showcasing the growth numbers of Google+ and even a few headlines featuring business leaders trumpeting the benefit of Google+.
Recently, Open Forum came out with a great article highlighting some of the pros and cons for small businesses.
The biggest question to answer is:
Is Google+ Right For Your Small Business?
It seems there are some good reasons for joining Google+ with there are also being some reasons to not spend much effort, if any on the new social channel.
From The Pros and Cons of Google+ for Small Business:
Pros
SEO (and PPC) Boost
Hangouts
Expand Content Distribution
Cons
Administration Difficulty
Unreliable Google Project History
Small Growth
The pros for joining Google+ are straight forward. If your business depends on Google for low-cost customer acquisition then you need to play by Google's rules. Google is basically requiring companies to join their social channel as a way to validate their customers. Google still wants to provide the best experience for people searching for things on the Web and having a Google+ account gives Google another validation point that your business is real. I think they'll always take your money no matter what, but it can't hurt to setup a Google+ account page.
There are also reasons to probably avoid a Google+ account. Social channels can be time consuming. If you research the channel and determine you can acquire customers by feeding content into Google+ and networking with potential clients then it certainly makes sense to join. I can see companies in the tech world finding success with Google+
My Recommendation
It's good to experiment with new social channels and new shiny objects on the Internet. You don't necessarily have to be the first one to join. It seems better to sit back, watch, and analyze how the channel can be used to generate profit. This is what we do with all new opportunities with our businesses. We analyze how something has the potential to improve our customer relationships and long-term profit.
If there is reason to believe that profit can be improved with Google+ then it makes sense to create a profile, setup the business page and implement a strategic plan. Leave room to experiment and try to use Google+ to your advantage. Make sure there is a way to report results so that after a certain amount of time your business can assess the channel and determine if it should be part of the company's plan for the future.
Google+ is no different than any other new opportunity for your business. Assess the potential and determine if it makes sense to implement a Google+ plan.
Final Thoughts
It seems that at this point, most companies are using Google+ to network with business peers and potential customers. Other companies are also using the channel to feed in content from their own properties such as websites and blogs. I think this strategy makes sense.
It's a strategy you can emulate if your target customers are using Google+.
Downtown LA courtesy of ricardodiaz11