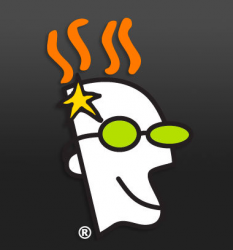 Go Daddy is famous (infamous?) for their video commercials.
By now you've probably seen the commercials. They have attractive women in skimpy clothing.
Great marketing strategy, right?
Let's move beyond the idea that sex sells for a moment and examine a more subtle way Go Daddy was able to acquire so many customers in such a short period of time…
The Go Daddy Social Media Strategy…That Works
I believe the first time I saw a Go Daddy commercial it was during the Super Bowl. I, like most people at the time, had no idea what Go Daddy was.
And after watching the commercial I still really had no idea, but it was a commercial that got people talking and made you remember the brand.
What I loved about the commercial – stay with me here – was that Go Daddy got people to visit their website.
Here is one of the first Go Daddy commercials from 2008:
Obviously the commercial is racy. You have the attractive woman getting tons of attention. I think Go Daddy was actually poking fun of themselves in this one. It's a funny commercial especially when the old man takes a few hits off his oxygen tank.
But right at the end ou see the key message "For More Visit GoDaddy.com".
That's a great hook. Yes, the content is suggestive and questionable, but Go Daddy got people to their site and from what I can tell they are the biggest registrar in the US and also one of the biggest sources of website hosting and building for consumers and small businesses.
I would call that success and it starts by tapping into large audiences on TV and social media to get exposure. From there Go Daddy can tell people what they're all about and move consumers down the sales funnel.
Your Social Media Strategy
It's really an overall marketing strategy, but you can copy what Go Daddy does minus the attractive women if you want.
When you create content – guides, videos, slideshows, informative content  – always put it on your website. This way you have control over the content including how it's presented to the public.
Then use the Go Daddy strategy of "See more…" on social media channels. Give people a taste of what they can get when you're using sites like Twitter, Facebook and Google+ and get those people to come back to your site where you can control the experience and build leads.
Go Daddy gets ripped in certain online circles for their marketing and for their service, but they get this part of social media right. It's not a surprise they've been successful.