10 Successful Ecommerce Blogs
We've looked at excellent ecommerce blogs in the past, but I keep finding ones that are really great.
Let's look at ten more ecommerce blogs. There are some really big companies on this list.
It's more proof that some of the biggest companies in the world see value in business blogging.
10 Successful Ecommerce Blogs
1. The Blender – Williams-Sonoma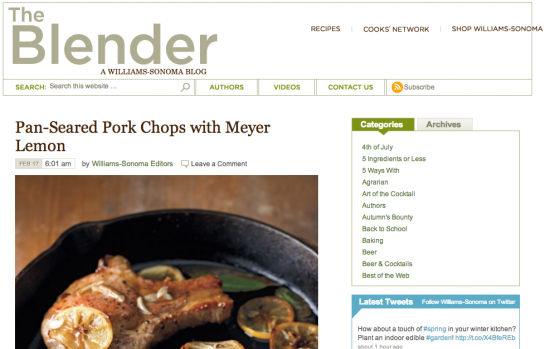 Williams-Sonoma has invested quite a bit in content over the last few years. They're making tons of videos. They post tons of images and they provide some really great information people can use. It's a great blog strategy for an ecommerce company. They're getting attention and earning new customers.
2. Urban Outfitters Blog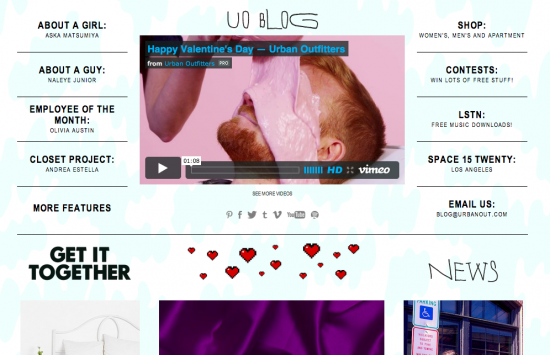 You wouldn't expect anything else from Urban Outfitters. Their blog is funky and has funky content. It fits perfect with the brand. That's important and so is writing about what the customer wants to read.
3. In The Know, At The O – Overstock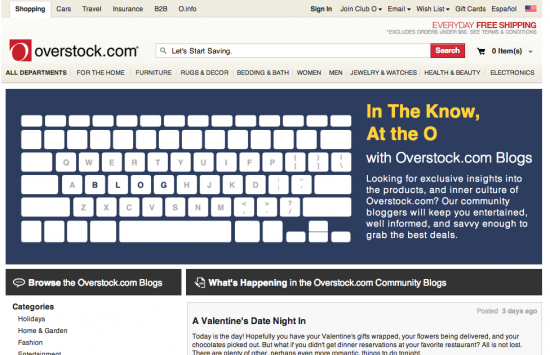 Overstock has been a leader in ecommerce for a long time. They have a popular blog with tons of helpful information for all types of consumers.
4. The Petco Scoop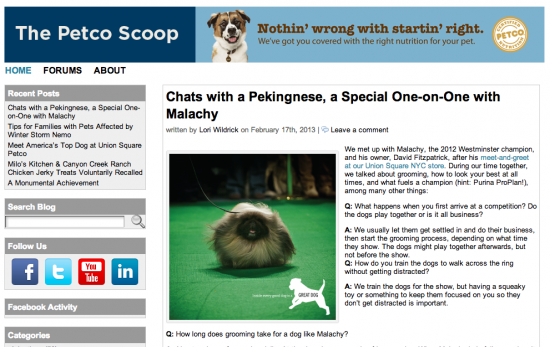 People love their pets. I mean people really love their pets. It makes perfect sense for Petco to have a blog because the people will be reading these tips and interviews for a long time.
5. The Apron – Home Depot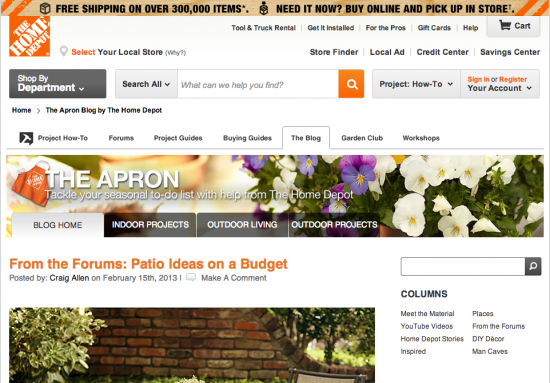 We've looked at The Home Depot blog before. They offer great information as a way to help their customers. The great tie-in is that you can learn how to do something on the blog and then you can purchase your tools and materials right on the site.
6. Swell Blog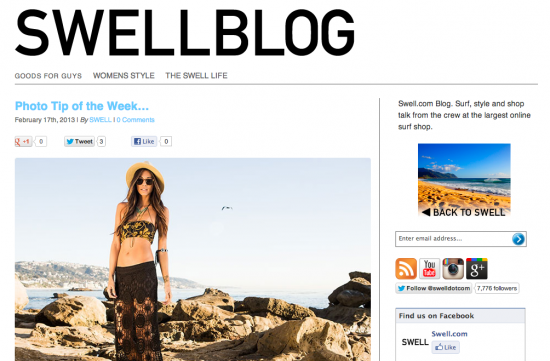 Swell is similar to Quiksilver, which we analyze below. Swell really adds some interesting photos to the blog. That alone is a reason for people to come and check out what's happening with the brand. Photos get shared all the time and it's another way for people to discovery that Swell exists.
7. The Mountain & The Wave – Quiksilver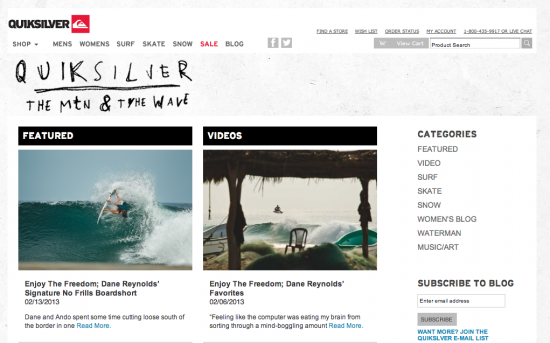 Quiksilver has been around for a long time. They have a specific brand focus and they are the perfect candidate for a business blog. They add lots of great photos and videos to fill out the content on their ecommerce blog.
8. Never Stop Exploring – The North Face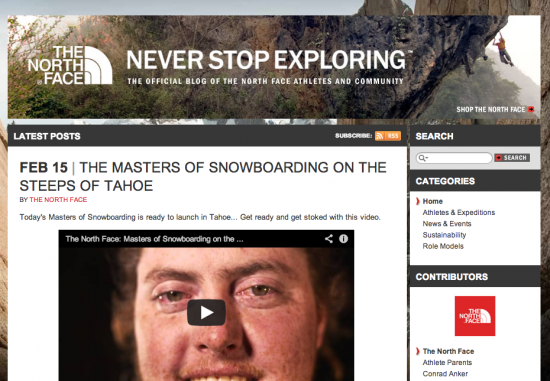 Brands really use blogs to promote what the brand is all about. Even if The North Face customers aren't out exploring the world they like knowing that the apparel is capable of such feats.
9. Fossil. Life. Style.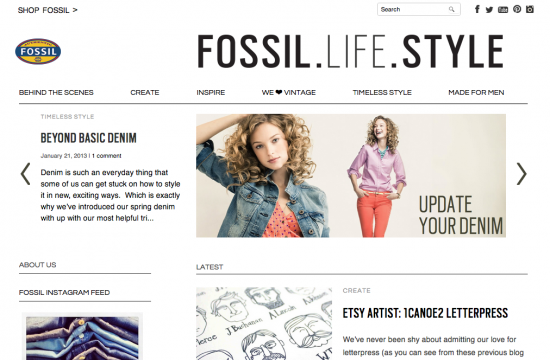 Fossil is a really cool brand. Back when I was in high school they were simply a company that made affordable watches with crazy colors on the faces. Now they are a huge brand for men and women. Mostly it's women that love the brand for its funky style. They tap into the passion on the blog with great posts and great imagery.
10. Live Your Adventure – Eddie Bauer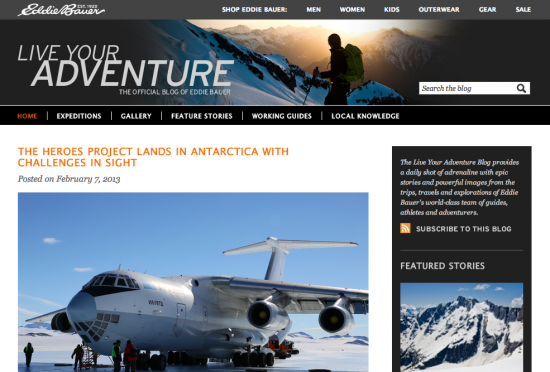 I really like the way the Eddie Bauer blog is designed. It really fits the brand, but it also fits with some important website design elements of today. Big images and great content make for an interesting ecommerce blog.