Country artists are missing a huge opportunity online.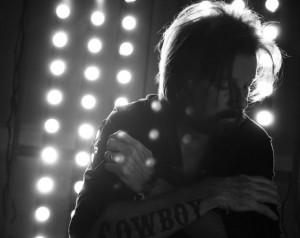 You may know one of my personal websites is Country Music Life. On the site I write my thoughts on new country songs. I also compile country music song lists complete with commentary and reasons why certain songs fit certain situations and emotions. The site has been a success to this point (2,500+ visits per day) after just 16 months since launch. Those results aren't common in every situation, but it is possible for sites and blogs.
Something I've learned since writing for this site is there are some predictable trends in behavior of country fans online. Country artists are continually releasing new singles. They release these songs on their websites, social outposts, radio, and CMT. Mosts singles, especially from new artists, struggle to find the charts. Big country stars and a few breakthrough artists find their songs climbing the charts. For your typical country start with an established and growing audience the life of a song on the charts can be anywhere from 3 to 12 months. Sometimes it can be faster for the really big stars. I think Blake Shelton's Honey Bee just reached number one in about 8 weeks. Garth Brooks once had a song reach number one during the first week of release.
What I've found is interest in the song grows as it starts cracking the top 30 on the charts. It makes sense. As more people hear the song on the radio their interest in the song can grow. They start looking around online for articles about the song. They look for reviews. They look for the video. They look for places to stream the song. They look for places to download the song.
All of this activity around the song really picks up as the song climbs the chart. It lasts for about 4 to maybe 6 months or so as people seek out all the information they can about the song. I've seen songs generate as much as 10,000 searches per month and even more including long tail terms.
The most common search term for the song follows this formula [artist first and last name + song title]. An example of a current phrase is ronnie dunn cost of livin. That song is #31 on the charts right now and climbing fast. The search term is so new Google's Keyword Tool doesn't even recognize the monthly searches yet. According to Webmaster Tools, though, the term is showing about 3,500 impressions to the page on CML in the last 30 days. And that's only the exact phrase. There are tons of longer tail keywords for the term including download cost of livin, listen to cost of livin, etc.
Here is the opportunity for country artists….
Country Music Artist Content Strategy Proposal
If I were setting up the content strategy for a country artist's website and they had a new song released to radio, online video sites, TV videos sites, etc. I would do a couple things.
1. Create a Single Page for the Song
I would create a single page on the artist's site for the page. This page would contain all the information fans of the artist and the song need when they're searching on the web. This one page would have the option to listen to the song, watch the video (if or when available), read the artist's story about the song – why they recorded it, why they wrote it, what is unique about it, and include an area for readers to comment and share their own thoughts on the song. The page would also include all the common sharing options so fans can share the page with their friends.
2. Target Specific Keyword Phrases
SEO is not about creating content for search engines. SEO is about creating content for people. Making that content easy for search engines to understand simply allows the search engines to provide the most relevant content to people when those people are searching. When someone searches for ronnie dunn cost of livin the search engines want to provide people with the most relevant page.
In my mind this page should be a page on the artist's own website. Wouldn't that make sense? The issue is most country artist pages aren't easy to understand from the search engines' point of view. In fact, most country artists make it difficult for people to understand their websites. I've looked at more than a fair share of country artists websites and for the most part they nail the design. Their sites look awesome. It's fun for the fans. There are splash pages and the artist's latest hit of often streams on every page on the site.
I've had success on CML targeting the exact phrase for the song and artist and two or three long tail keywords. This adds up in traffic and increases the chances of someone paying for a song download or even purchasing an artists CD. I'm sure if the page were on the artist's own page the chances of buying a tour ticket would be even greater as well.
The three or four keyword phrases I target are:
ronnie dunn cost of livin
listen to ronnie dunn cost of livin
download ronnie dunn cost of livin
ronnie dunn cost of livin country song
I target these phrases with a title something like Listen to and Download Cost of Livin country song by Ronnie Dunn. Sometimes this title tag gets close to the 60-70 character limit so I'll cut back a bit and use the other words on the page.
The goal of targeting these specific keyword phrases is to show the search engines this is what the page is about. People are searching for these terms and search engines want to provide the best page for each search query.
The country artist's page should be the first result. And search engines like Google would understand this if an artist targeted the phrases.
Everybody's Happy
This is the content strategy that can work well for artists. It will result in more traffic to their sites, more song downloads, more CD purchases, and more ticket sales.
It's a winning situation for everyone involved:
The artists get more exposure to their fans and ultimately more cash.
The record label gets more cash from sales.
The PR and marketing team for the artist gets a happy client and looks like online marketing geniuses.
Country artists and their management teams already do a great job of promotion. They wouldn't be country stars without a great product and great marketing.
With just a little more targeting, though, these artists can really take control of their online presence.