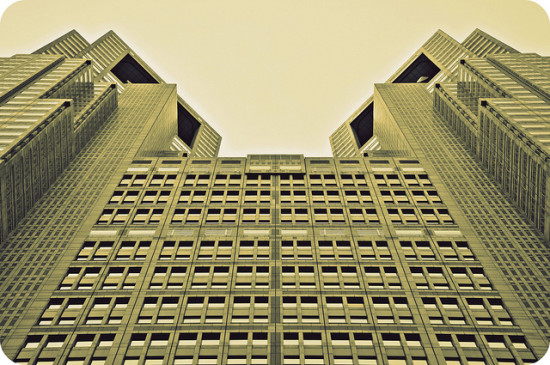 Business level strategy is the process of maintaining the most profitable and efficient company as possible.
Most businesses work on business level strategy even if they don't realize it.
The biggest areas of a business level strategy are maintaining low costs, maintaining differentiation, maintaining focus on the target market and avoiding getting stuck in the middle of the market, which is related to maintaining differentiation.
As you can see this is something you're probably already doing. In order to succeed in the long run businesses need to keep track on all these items. It's necessary to keep costs as low as possible to remain profitable. It's not really about low costs in the total dollar sense. Not always. It's about keeping costs low as a percentage because your business will grow and your business model may change that can alter the total costs.
In this article we're going to look at how business blogging has a role in business level strategy.
Business Level Blogging Strategy
The amount a blogging strategy impacts your business will vary.
At GBW, the blogging strategy has a large impact on the business. We don't have a sales team. We don't do any type of paid advertising. We focus on bringing in new business via the blog and other referral sources.
So the business blog is definitely part of our business level strategy.
When it comes to cost we knew that blogging was a great low-cost customer acquisition strategy. Each blog post we create on the site (now over 400) is an asset that keeps giving for the lifetime of the website.
Depending on the nature of paid advertisements, they are more one-time use marketing strategies. A business blog is something that keeps on giving for the long-term and it's what customers want.
Blog posts are mainly discovered through online search or referral. This means that the target customer is looking for information when they discover it. For many business models this is ideal for making sure that anyone that interacts with the brand has at least some interest in the product or service. That cuts down on costs and time.
We know that when people reach out to GBW they are interested in the service.
Differentiation is the other area of business level strategy.
Business blogging is not easy. Business leaders like the idea of providing content for customers to find, but once they start writing a few blogs they realize it's difficult to continue coming up with ideas that will add value to the customer experience.
There are quite a few businesses with blogs out there now especially in the B2B world. This is a sign that businesses understand the importance of blogging, but if you look closer you'll see that many blogs are dormant after a few months of effort.
So a true business blogging strategy with consistent posting on topics that matter to target customers can be a huge differentiation point for businesses willing to put in the work.
We know that our target customers are looking at other content services. There are quite a few out there, but we feel confident that our blogging strategy differentiates us from the competition. Many of our competitors don't even maintain a blog, which doesn't really make sense.
That point along with the fact that we feel our service is superior and more value than cheap content creation puts us in a good position with companies that are serious about blogging.
So is business blogging a business level strategy?
Yes.
Business blogging is a great way to keep costs low at your company while providing a major differentiation point in your market.