It's difficult to blog.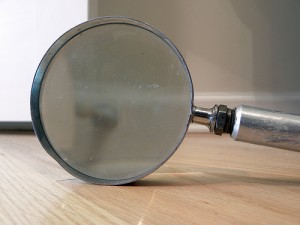 Most companies I come across have either one person or a small group of people in charge of writing content. Sometimes there is a blogging strategy that is put together. Initially, things are exciting and the bloggers really get into the writing and formation of the content. There can be some feedback, but after a month or maybe a couple months things change.
The bloggers lose interest. Blogging is not an immediate way to gain recognition. It takes time to build content that brings in consistent traffic and consistent leads. It's difficult to get the feedback, especially early on, that keeps you motivated.
As a result of the loss in motivation, it becomes more difficult to generate blogging ideas. It becomes difficult to find the same kind of exciting ideas to write posts. It's like the cliche with music artists that you get your entire life to make your first album and two weeks to make your second. In blogging, you get your entire life to think about the first few blog ideas. These ideas are usually very good.
But when it comes to creating posts for the second phase of the blog it's difficult to find post ideas. It happens to everybody to certain degrees. The bloggers that succeed find ways to generate new ideas.
Successful bloggers know how to use the resources around them.
Blogging Resources at Your Company
When the ideas become more difficult to come by it's time to look for new idea resources. Blogging ideas can come from everywhere, but you don't necessarily have to go far to find ideas. There are people within your business that have ideas.
Salespeople
This folks are a great for blog posts. They may even want to write the posts themselves. Use their enthusiasm and knowledge of customer needs to drive blogging ideas. Talk to your salespeople about their conversations with customers and prospects. Ask them what the biggest issues or concerns are that customers present before deciding to work with your company. Use that insight to drive your blogging strategy.
Customer Service
Customer service is another great area to find great customer information. These great folks interact with customers on an even deeper level than salespeople. These folks know the real issues your customers are handling. So while your company works to improve your product you can also blog about how to use your product or service and perhaps alleviate some of the common customer service questions.
Project Managers
Project managers are the main point of connection with customers during the business partnership. These folks are on the phones and corresponding via email with customers. They may even be meeting face to face with customers regularly. Talk to these folks and see what their insight might be concerning customer issues and desires. Address those with great content on your blog.
Discussion
These people are all connected to your customers. They are working with your customers and they know what your customers need in terms of information. Look to these people to provide you with the feedback necessary to create customer-centric blog posts.
This process will lead to success and great blog posts.
Magnifying Glass image courtesy of nathanmac87