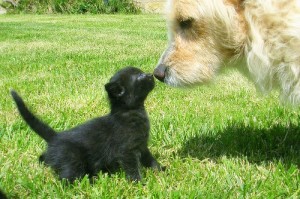 The line is overused to the point of being cliche now, but every time you hear the phrase "Content is king" regarding the web there is truth behind the words.
Web users are looking for information to help them answer life's questions. Users got to search engines and type in their queries in search of answers and the site that offer relevant content are the sites that win on the web.
Businesses win with a web strategy when they are able to capture the attention of their target customer. In order to accomplish this companies need to show the search engines that their business site has relevant content in relation to what people are searching for.
A common issue for businesses as it relates to creating content is the nature of change in any particular industry. Customers are so connected to information today that they constantly look for the relevant information and their searches are often driven by the age of the content. Search engines understand this and put greater importance on sites that update regularly with new content.
It's difficult for most businesses to continuously add information to a website or an internet application.
A solution a growing number of business are turning to is a blogging.
Businesses are blogging to:
There are more reasons businesses are blogging and we've come across another reason for starting your business blog…
Building Trust
In a recent blog post – Content As An Essential Strategy – John Jantsch of Duct Tape Marketing wrote about blogging and building trust:
Yes, I think a blog is the absolute starting point for your content strategy because it makes content production, syndication and sharing so easy. The search engines love blog content as well and this is the place where you can organize a great deal of your editorial thinking. Content produced on a blog can easily be expanded and adapted to become content for articles, workshops and ebooks.
I suggest reading the entire article by John. It has more insight into your business's content strategy including info on more than just blogging. He's a great marketing mind.
It's true that blogging can be an easy way to create content (although each person defines "easy" differently).
The format of blogging allows businesses to create content target customers care about right now. Content management systems like WordPress allow for easy writing, editing, and formatting.
Blogging provides your customers with a wealth of information that builds trust. Your customers want to know that you are prepared to solve their problems and answer their questions. A business blog allows you to create a platform for delivering on these expectations.
With proper effort and work, a company blog will allow web users to respect and trust your business's blog voice and recognize your business as a trusted leader in the industry.
Questions and Thoughts
Do you have any questions about blogging?
Share and expand on any thoughts in the comments below.
Dog and Kitten image courtesy of fazen