New Trend in Blogging: Amazing, Original Photographs
Photography has always been important for many things including blogging.
Successful bloggers have been using original photography and Creative Commons photography for years. A great photo can help a blog post by giving readers something to visualize when considering the topic of the post. When used correctly, photography helps you sell the thoughts of each blog post to your readers and in the business case this hopefully moves the reader toward conversion and a long customer relationship.
Lately, I've been seeing more bloggers and more companies that blog including amazing, original photography in their posts. It seems like bloggers realize they need to stand out from the noise on the Internet in order to acquire the attention of people. Photography (along with video) seem to be gaining acceptance.
Amazing, Original Photographs for Blogs
Here are two examples of blogs I've come across lately that are using photography in their blogging.
1 – Sanuk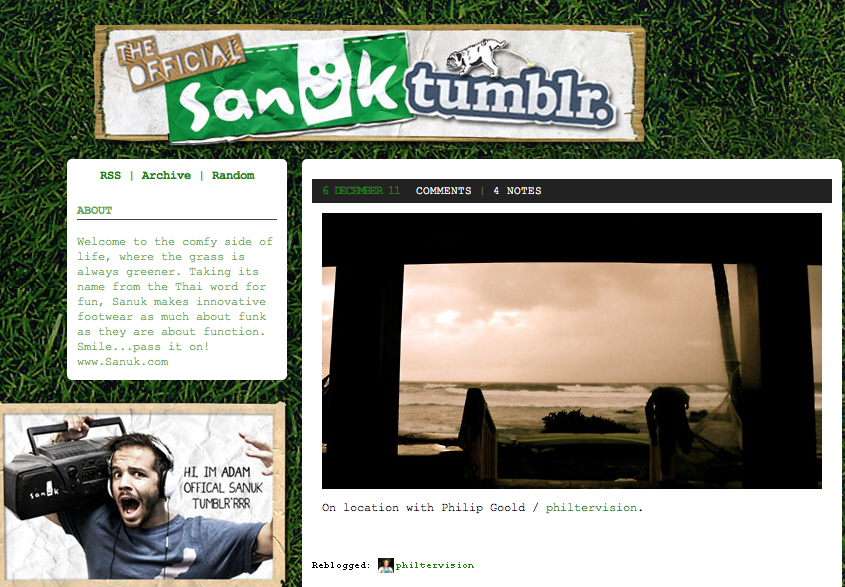 2 – MIA Shoes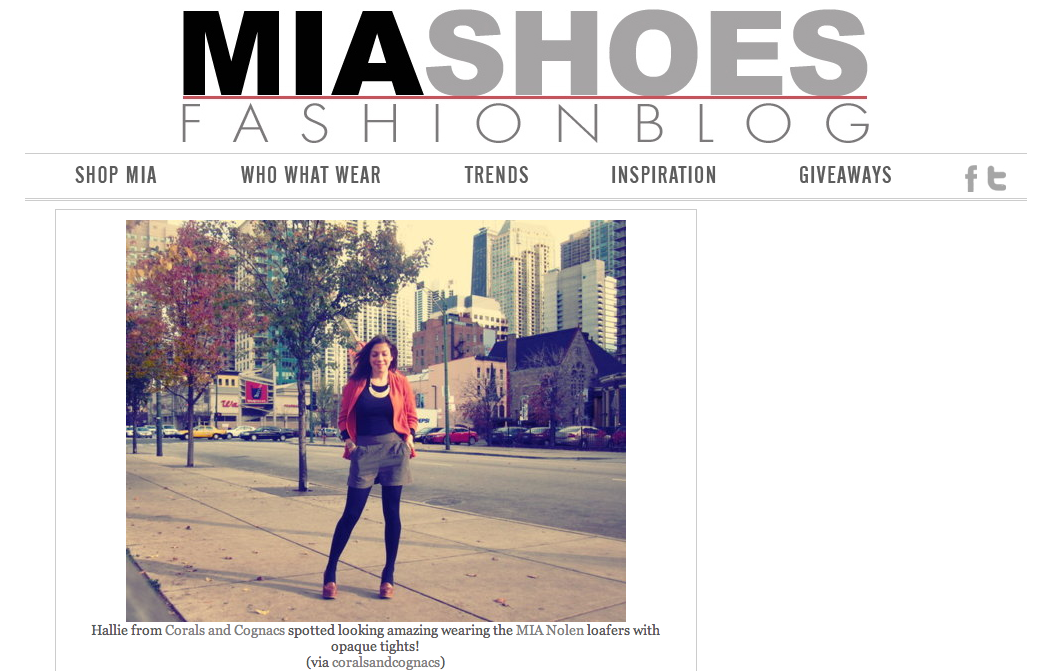 These are two growing companies in the footwear industry. They're doing a great job with content and photography in particular. They're using various forms of content to share insight into who they are as people and a company.
Photography helps foster a community around a brand. When these brands share great photography it gives their potential customers more insight into their culture. People can learn about who Sanuk is and who MIA Shoes is and join the community if they choose.
Photography Sells
Sometimes, photography sells better than text. Both text and photography are at their best when they tell a story. Great photography can tell readers a story about your business and the topic you're discussing.
When blogging, consider the additional cost of great photography. If it makes sense to invest in the photography because it will increase sales, then it makes sense to add photography to your blog.
You can also look at existing sources of photography for your blog. Maybe your company had photography developed for print material like a catalog or brochure.
Why not use those photos on the blog?
Repurposing content is a great way to enhance your blog.
Consider photography when honing your 2012 blog strategy.