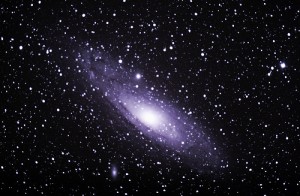 I love blog posts that highlight industry statistics.
Statistics make for great blog posts because they're visual, quantifiable, and useful for marketers and business owners. One of the most successful posts I've written for a blog was Hunting Industry Statistics for Hunting Business Marketing. The post has generated over 2,000 views. One stat from the post even spawned an infographic – $22.9 Billion Spent on Hunting Each Year.
Recently I came across a post that gathered:
17 Compelling And Highly Usable B2B Marketing Statistics

71% of all respondents who maintain blogs for a business – their own or one they work for – report that they have increased their visibility within their industries through their blogs
After searing for info I came across this post from Top Rank Marketing on their Top Rank Blog highlighting more stats from the same report:
56% say that their blog has helped their company establish a positioning as a thought leader within the industry

58% say that they are better-known in their industry because of their blog
Blog Industry Visibility
The three statistics above show the impact a blog can have for a company.
Visibility, positioned as industry leaders, and being better-known by your peers and customers all have the potential to increase your sales, which is the goal of nearly all marketing initiatives.
Today, 50% of web users read blogs. That is a large group of potential customers your company can engage with and sell products and services to.
The majority of companies are seeing positive impact from their blogging efforts. Effective corporate blogging needs a solid strategy with the right team in place to attract traffic that can lead to sales.
Discussion
What are some of the success you've had with your business blog?
What questions do you have regarding corporate blogging?
Big Andromeda Galaxy image courtesy of xamad