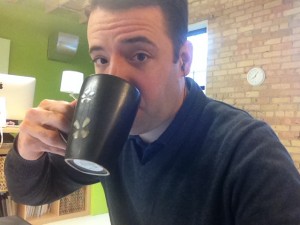 We're going to experiment with a short post today.
Sometimes the posts here get a little long. Hopefully those are helpful for you as you build your business with online marketing.
But sometimes all we want is something short and snappy.
So let's get to the point.
GBW Traffic Has Doubled Every Year
Obviously in Year 0 you're going to start out with 0 traffic.
But recently I was looking at the traffic on GBW and it dawned on me that traffic has just about doubled every year for three years. We're actually in the fourth year of the site being live right now in 2013.
Normally when we look at traffic stats we look at what traffic is today versus yesterday or we look at this month versus last month.
It's fine to look at these numbers, but I think it makes more sense to look at the same month in the previous year.
Back when I worked in the footwear industry we always looked at how the business did the same month in the previous year. This gave us a good view of how things were going because certain months were always better than others during most years.
So I've been looking at traffic each month this year versus the same month the previous year.
That's where I see that traffic has been doubling each year.
Traffic in Oct. 2010 was a certain level. It doubled in 2011. From 2011 to 2012 it doubled again and it did it once again in 2013.
There is a steady increase in traffic month over month for the most part. You can kind of see the traffic trending up (obviously), but month-to-month the traffic doesn't always go up. Some months will spike and other times it will fade off.
But the doubling effect is pretty consistent.
Takeaways
Two takeaways from this post.
1. Compare your traffic this month in the previous year. Try looking at your traffic versus last year. You'll get a better idea of how your website and business are growing. More traffic usually equals more business. If your business is down there is a good chance your traffic is down. Do you know the reason? Maybe you need a blog.
2. A blog can double your traffic. I've started a few different blogs of my own and many for clients. Each is different, but for a small to medium sized business I think the doubling concept is a strong one. Most blogs aren't going to achieve massive traffic numbers, but for small and medium businesses this isn't necessary. As long as that traffic is targeted, which blogging naturally attracts, you'll be getting conversions and new customers.
Go check out your stats and if things are looking down see if a blog could help.