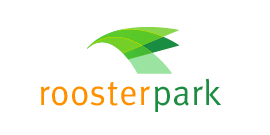 Rooster Park has made some waves for growing fast.
What I find interesting about the company is that they have two service offerings.
They offer staffing for tech companies. Rooster Park will help companies build their engineering teams whether it's full-time, part-time or contract.
And Rooster Park also offers software development. So if you're a company that wants to outsource a project you can hire Rooster Park to handle it for you.
My first thought was that it would be challenging to provide two services. But these services seem to make sense together. And Rooster Park has obviously made it work.
So that's a little background on Rooster Park. What I'm interested in is how they're using their company blog.
Let's examine…
1. Fairly Consistent Blogging…Stops
The first thing I usually look for on business blogs is the frequency of the posting. The most common situation you'll find with business blogs is that posting can be a little random as far as day of the week and time between posts.
Something else you'll find is that a blog will often start out with a pretty consistent frequency and over time it'll tail off with fewer and fewer posts each month or each year.
That's kind of what you see with the Rooster Park blog.
It looks like the first post was published in July of 2011. That seems to be shortly after the company started. So that's not uncommon. Then Rooster Park sticks to a schedule of about 3-4 posts per month starting out.
That frequency pretty much stays the same up through 2012. So that's really good. Most businesses struggle with the blog beyond 6-12 months.
Then it kind of starts to tail off for Rooster Park in 2013 until things kind of stop later in the year.
Again, this is totally understandable. The company has been growing really fast. They've been getting lots of new clients for both services. They say that many clients come on through referrals. So they've been focused on getting all resources on providing great services to clients.
But it's just something to note and watch out for if you're considering starting a blog for your business. That's kind of the tendency and things that help including creating a calendar. Doing the brainstorming separate from the writing and designating someone that is responsible for creating the content. Then committing to the effort for the long-term.
2. Commenting On Popular Content
We've seen this type of post before. It's one of my favorites.
In the post, the author discusses a popular blog post on hiring. The author provides some background including an excerpt along with points agreed and disagreed with.
That's a good lead in, but what's great is that the author goes into detail on their tips for hiring especially in the tech world. Then toward the end you get some actionable advice that you can use on how to hire.
I like that the advice is simple. I like that it provides both a strategy and an example of how to carry out that strategy.
This is a great post on a few levels. It's provides great value and use for the target reader. The topic has already proven to be popular and the author is adding new content to the topic. These posts have a good likelihood of doing well.
3. Addressing Common Problems
Sometimes when you're looking at industries in the right way you'll notice problems.
That's kind of the case with this great post on Rooster Park's blog.
The problem identified is that growing companies often struggle to find enough of the right people to hire. They need to hire people to keep up with growth and in order to do that they look at lowering the bar.
The post discusses that the better route is to widen the net to find more of the right people. It's a simple strategy, but one I can easily see companies struggling with.
This post can be a great lightbulb for readers and I can also see a tech company executive reading this post and then reaching out to Rooster Park to discuss more about how to widen the net and how to hire the right way for a growing startup.
They kind of do the same thing with this post that mentions a previous post from someone else. Then there are actionable items in the post for the reader, which in this case is the candidate potentially looking for a new tech work. The post even got a comment from the original poster.
4. Two Target Readers
Target reader is very important for business blogs. It's important for every blog, but for businesses it's important that the posts are written the ultimate goal being to bring potential clients or customers to the brand.
In this case, Rooster Park has two target readers for the blog:
Businesses
Engineers
This can get tricky because you want to attract two readers so you'll be writing two different types of posts. The first type will be for the business readers.
But Rooter Park also wants to attract and build relationships with candidates.
Both readers might pay Rooster Park for the service. Or perhaps the engineers don't pay, but they're very important to providing the service to the businesses.
The main goal for most business blogs is to attract potential clients. Knowing this can help you develop titles and with writing posts.
It can get tricky when you are not the same as your target client. You'll have to avoid writing posts that would interest you and not the target reader.
5. Company News And Personality
I've found that showing the company personality and discussing company news is great for business blogs.
The reason, I think, this works so well is that people ultimately look to do business with other people. Yes, they recognize the brand and give the brand money, but they are interested in the people behind the brand.
If you look at most B2Bs you'll often find that the About page is one of the top five pages on the site. The potential clients are looking at who you are and who they might be working with.
So posts like this one and this one are great to share on a blog because you're sharing who you are with potential clients.
Conclusion
Rooster Park is an exciting company. They're seeing lots of growth and have obviously done a lot of things right and are doing a lot of things right.
And it's always exciting to me to see companies like that with a business blog. And we've seen that they've done a great job with the posts they've published.
It's another great example of how businesses can use a blog for their benefit.