Blog Analysis: Looking At The Potential For The fypio Blog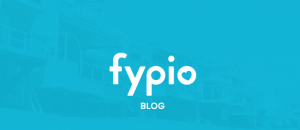 My wife and I recently moved. We love our new place. We're renting and we like renting. It's a little more expensive on the surface than a mortgage, but we're still looking for that flexibility to not be tied down just yet to a permanent home.
But we are starting to look at places to buy. We're using what seems like every app out there in real estate. My wife is especially looking at homes for sale in our area and in areas that we like. We're not looking at anything seriously right now, but I would say we're in the early stages of figuring out what we like.
And that's when i came across the app fypio. I'm just getting into this app, but it makes the home shopping experience something different. It's no longer just about prices and location and things like that. The app takes it to a more granular level by adding attributes that matter to buyers like the type of kitchen or the layout of the home. And you can even get feedback from people in your inner circle like close family and friends.
And since I was looking into fypio I had to see if they had a blog, which they do. So I thought it would be perfect for our weekly blog analysis. Here are my thoughts on the fypio Blog.
1. Asking Questions And Getting Interaction
There are a lot of people out there using social media and email to get feedback from customers. But a blog is a great place to get feedback as well. You can ask people to comment or you can add your survey or poll to a blog post like fypio did with a post on living room style.
What I like about that post is not only that it's a poll. That would usually be enough, but fypio takes it further by adding in photos and descriptions for each of the options. This is something you can do with the flexibility of a blog that you own and control.
2. Re-Sharing Media Mentions
Here is an early post where fypio re-shared a feature that was done on them by Yahoo! This is a really good idea with a business blog. Anytime your business is mentioned it's great, but you can use your blog to kind of showcase the press you're getting. It shows your readers and followers that others see the value you're providing. That's social trust that can lead to sales.
It also gives a little love back to the people that wrote about you or featured you. You kind of send your followers to read their article and that's kind of a courtesy to them and could encourage others to write about because they know you'll promote it on your blog and on social media.
3. Sharing Your Personality
For startups it's important to add your personality into blog posts. You want your potential users and even your current and new users to get to know what your company is all about. I think fypio really does this well. You get it naturally in some of the posts including some of the polls where fypio added photos and descriptions.
But you also get it on this post about the launch of the app. They describe that they're focusing on the lifestyle approach to real estate and finding your perfect home. That kind of shows you what they're about, that they're a different real estate app.
Using words like love and thrilled and style endears you to readers and your potential audience and customer base. Don't be afraid to let your emotions our when you're blogging. We find that this makes readers feel closer to you, which leads to more sales and better customers.
4. Answering Industry-Level Questions
Here is what we would recommend to fypio. We know they're just getting started, but that's what's exciting about it. They have this huge potential audience of home buyers looking for all kinds of information. And for me, someone looking for a home, I put myself into the audience that would read the fypio Blog.
We focus on industry-level questions. There would be a number of questions from homebuyers like what are some hidden costs that go into buying a home. But you also want to stick with your style so adding in lifestyle personality. The answer to that question could include things like replacing furniture every few years or the cost to add a backyard barbecue and things like that.
But you want to find the questions your potential audience is asking in the industry and answer them on your blog. This attracts them, earns their trust and gets them using your app or buying your product and service.
5. Categories And Tags
I noticed that the posts on the fypio Blog are uncategorized. This is not a huge deal, but I wanted to comment.
For our clients, we look for about a handful of categories that we could cover on the blog. We look at the high level topics that we'll cover or the types of posts that we'll write. With categories and tags you're providing your readers with a way to read more posts similar to one they've liked.
So if they just read a post on Living Rooms they could click on that category and read more. Or if they just read a Poll they could get more on that.
For categories, we like to keep those to a handful. Then we go nuts with tags. So fypio could add tags for locations, room or whatever else could get really wide ranging on the blog. Then they could create categories for things like polls, questions, press mentions, how-to posts, etc.
Conclusion
This is a cool app to cover here on the analysis blog because my wife and I are kind of looking for homes. I thought this app had a different vibe around it than the other home buying apps out there. It's different and that's always important for a startup. And I think they have some real opportunity to promote and grow the app with their blog. I hope they have the plans to do so.