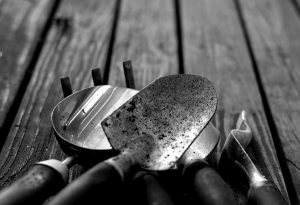 Are you a local business struggling to get new business?
It's not easy.
And it's not always cheap.
Here are some ways to bootstrap, hustle or whatever you want to call it ways to get new business in your area.
1. Physical Handouts
Referrals will be your biggest source of income.
You'll get some if you do a good job. Your happy customers will recommend you to their friends, family and coworkers that ask about the service you provide.
"Hey, do you know a good handyman in town?"
But you can make sure this referral process is as smooth as possible with physical handouts:
Magnets
Business Cards
Attachments
Attachments are items you can put on the item with which you are working.
You're a dentist: put your name and phone number on the toothbrushes you handout.
You're a window cleaner: leave a small, nonstick window cling in the corner of a window in the house. Just like the oil change places do. And in that case leave a reminder for the person to have their windows cleaned again in 6 or 12 months. Name and phone number.
You're a landscape company: small sign next to your handiwork with name and number.
And also leave things like magnets, pens, cards, etc. All things people can easily access if a friend asks about a referral. All things that people could even give to their friends.
2. Google My Business
This is key.
Lots of people go online (laptops and phones) to search for local businesses.
Google My Business is free. It allows people to easily find you if they search for your brand name online. And it helps you be found if people search for terms relating to your business.
At the very least it gets your name, description, services, hours and phone number online for people to find.
No cost. Go here to begin.
3. Partnerships
These can be incredible for your growth.
Your competition that is succeeding has probably done so in large part because of key partnerships.
Builders and real estate agents.
Real estate agents and local photographers.
Photographers and wedding planners.
Wedding planners and caterers.
Caterers and hotels with conference rooms.
Hotels and local DJs.
DJs and cab services.
It goes on and on.
Reach out and ask if the potential partner has anything urgent that they need help with that you could fill in for. Once you find a way to help them you're "in" and they'll trust you.
That will make them likely to work with you again.
Other businesses have established clients and reputations. A great way for you to grow is to focus on building partnerships that can bring you lots of new customers without having to find them one by one on your own.
4. Connect With Competitors
This one seems a bit weird, doesn't it?
But it could be a great source of new customers for your local business.
How?
Often, the competition in your area will have more business than they can handle. Not always, but you would be surprised.
For example, before we had Uber in my town I called for a cab one afternoon. The service was having a pretty busy day. The wait was going to be a little long.
Not wanting to disappoint me, the person recommended another cab service in town. A newer one that I had not even thought of to call for the service.
I got a cab quick. I was happy with both businesses and used both again in the future.
Connect with your competition. Show them that you do a good job and that you're not looking to steal business. There is probably plenty to go around.
5. How To Videos
You can make videos with your phone.
And people are always looking for ways to do things on their own.
But the catch is that they don't usually follow through.
Let's take the example of a salon.
A salon could post hundreds of how-to videos. How to dye hair. How to put hair in a certain style. How to wash hair correctly with shampoo.
People will love this content. They'll do many of the things on their own, but when they need help they'll come to the business that has already helped them.
That's you.
Create the videos. Don't worry about quality at first. Post them on YouTube and Facebook. And do it consistently. Aim to create at least one every week.
To get ideas, pay attention to what you do everyday. The things that seem basic, simple and everyday to you will be really interesting to your clients.
I got stung by a bee recently. I discovered three small holes in the ground where bees had made ground nests. The first thing I did was google the situation. For an exterminator, this task would probably seem easy and not even worth making a video about, but to me it was very helpful.
Conclusion
You don't have to spend a lot of money to get local business. However, you have to spend a little money (in some cases) and put forth some time and effort. But that's true with any business.
The tips above will be some of the best for bringing you new customers. Possibly even more than you can handle.
One final note here would be to connect with other local business owners. A the local golf course. At the Chamber of Commerce networking events. Get to know them. Pick their brains on how they're getting new clients.
And focus on the long game. Always think about how what you do today will bring you customers next year.