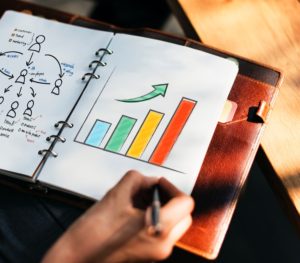 Social media is great for raising awareness around your brand.
The reason the main social media marketing focus should be around awareness is because users are only in buying mode 3% of the time…at most.
That's especially true on social media. People just aren't going to be interested in buying things most of the time.
Yet businesses still focus on selling when they post on social media. And they become frustrated and usually end up forgetting about it.
But there are a few ways to get direct sales from social media.
Use these tactics, along with awareness tactics, for your social media effort.
#1. Saved Searches
You'll usually have to put in some work to find key search terms. And you'll have to be patient and wait for just the right moment.
But this strategy works. I've used it myself.
To start, you search for terms on a social media channel, Twitter is a good one for this, that indicate that your target customer is ready to purchase, but they aren't sure where to purchase.
For example, you sell small business accounting software. You go on Twitter and search for something like "accounting software" hoping to find business managers or accountants tweeting something like "Anybody know a good accounting software?".
You'll probably see mostly sales results from software companies linking to their product. Ignore those. Look for the few potential customers and when you see them reach out with your pitch.
#2. Strategic Following
For this one you seek out your ideal potential customers on social media and follow them. Twitter and Instagram and great ones for this.
Start with 100 potential customers. Follow their updates. Like a few of their updates. Don't spam them. Don't make them feel like you're selling to them.
But when they post something that indicates that they may be interested in what you're selling…then reach out with a soft pitch.
#3. Exclusive Offers
Finally, this one involves promotion. Most businesses promote their products on social media. They also probably don't get much response.
But one way to get the attention of people is to make them feel like they have to follow you because you're offering something exclusive to the channel.
If you have the same product across all channels people will ignore it on social media. But if you offer an exclusive product or discount only to social media followers then you're potentially onto something.
Conclusion
I would pair this strategy with a regular awareness strategy. Where 97% of the time you're sharing content that has nothing to do with sales. Look to answer questions your target customers are asking in relation to their life, work, etc.
But then keep tabs with saved searches. Follow target customers. And share exclusive offers about 3% of the time.
That can be a winning strategy.