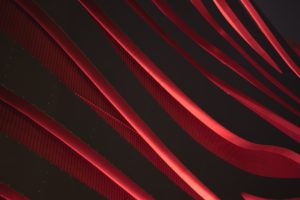 It seems like just about everything in the online world comes back to traffic.
Yes, I know there can be good and bad traffic.
If you're selling to sweaters you probably don't want to target folks that live near the equator.
But in general more traffic leads to more business. It all kind of starts there.
A big source of traffic for many business websites is SEO traffic or organic search engine traffic.
Another (potentially) big source of traffic is referral traffic. Traffic from other websites or other online sources.
I've found referral traffic to be really good. Good in terms of visitors converting into customers.
Do you want more referral traffic?
Here are some strategies.
1. Podcast Guesting
I was on the Side Hustle Nation podcast over two years ago.
That one page has sent a good number of visitors to Ghost Blog Writers. And a good percentage of those visitors have converted into customers.
I've been on probably a dozen or so podcasts over the years. Some send consistent traffic. Others never really send any.
I look at most things in business as being a numbers game. Maybe you do 10 podcasts and one delivers consistent traffic and new business.
That still makes it worthwhile for just about any business to pursue guesting on podcasts.
There's really no secret to guesting on podcasts. Just reach out. Ask to be a guest. Ask what the host is looking for from guests.
Then over time hone your pitch. The more emails you send the better you'll get at pitching.
2. Best Of Lists
There are "best of" lists for just about everything.
The best dentists in your city.
The best restaurants in your city.
The best this service.
The best that service.
GBW has been organically included on a couple over the years. There is one that sends consistent traffic and that traffic converts pretty well.
By the way, we ask every new inquiry how they find us and it's a simple and pretty effective way to learn if referral traffic is bringing in new business.
Anyway, a good tip for getting on best of lists is to start small. Search for "best of" and your industry. See if any lists exist.
Maybe go to page 2 or 3 of the results and find the less popular lists. Reach out to them and introduce yourself. Offer the person a free trial of your service.
A lot of these lists are kind of curated from the same source material. If a blogger wants to create a list they'll check the lists already created. They'll maybe use 5 that are the same as the others and 5 new ones.
So if you can get on one you can usually get on more.
It comes down to networking too. Just emailing bloggers and introducing yourself. Asking them what they're working on. Getting to know them. Introducing them to your service without any intentions.
3. Forums
Don't overlook those old forums and message boards. They've been around for 20+ years, but they're still as popular as ever.
And they can be a great source of referral traffic.
These forums have been abused from an SEO perspective in the past. People would post answers in forums and leave anchor text-type links back to their sites to build rankings. But Google's cracked down on that. They're better at seeing natural links vs. these more manipulative links.
However, we're looking at forums for referral traffic. That means you posting things in forums. Leaving a specific link to some type of content (individual blog post, ebook, etc.) or just to your homepage so that people interacting with you that are curious can click it and visit your site.
Some forums allow these links in signatures. Others might be more restrictive. But even if you can't add links it can still be a source of referral traffic. If you're helping people they can still google you and find your site.
4. Guest Posting
Like podcast guesting, writing guest posts is a great referral traffic source too.
Again, guest posting has been abused for SEO reasons, but we're talking about referral traffic.
I've seen a few different strategies work. You can link to a specific type of content like a big ebook. Then guest post snippets of it and link to the full ebook.
Or simply posting and linking to your homepage.
Like podcast guesting, some guest posts will bring zero traffic. But once in awhile posts will bring consistent traffic.
I see a lot of people implement the strategy of writing regular articles for other sites as well as writing for their own site.
I'm a fan of just adding a link at the end of the post. Letting people read the content they're interested in. Then when they're done leading them to your specific content or to your homepage.
5. Free Tool
An all time example of this strategy is the HubSpot website grader.
I remember when my boss several years ago came into my office and told me to check my email. He had sent me a link to the HubSpot grader.
That's referral traffic.
But bloggers and other content creators also love writing about tools. They create lists of useful tools. They'll sometimes even do entire posts about one tool.
Tools are very linkable.
6. Original Research
Bloggers love linking to research.
Emarketer has to be one of the most linked-to sites on the web. They publish so much research that bloggers are linking to them all the time. I know that I do.
Case studies are one way to create your own research that others will link to.
But you can also do surveys. Sometimes surveys really catch on and you can do them over and over each year. I know that HubSpot and Moz do regular surveys and after they publish the results and people link like crazy.
They also run their own internal experiments. Then they analyze the results. Publish them and maybe let a few influencers know and those influencers get early access to the results and can write about it.
7. Co-Creating Content
Publish it on the other person's site, but have them include links to you.
I've talked about this before as a good strategy in general. It's a great strategy for building referral traffic.
Find an influencer in your industry with an audience. Brainstorm an idea for content. Do an initial outline. Then reach out with your pitch.
Ask if they would be interested in fleshing out the outline with you. Then you write all the content. Then they add a few things if they like. Then they publish it on their site with you as the co-author and a link to your homepage in your author byline.
You do the work, but you get access to their audience.
8. Increase Social Media Frequency
It's really that simple. No tricks. No gimmicks.
Just share more often on social media.
More regular updates will get your more attention and followers.
And more linking to the content you create on your site, like blog posts, will bring in more referral traffic from social media.
Right now I share 24 items a day on social media. 8 from GBW. 8 from another site. And 8 from other websites that I regularly read.
That's an increase from a few months ago, but so far the followers have increased and so has the referral traffic.
Not a huge jump, but a steady climb. And I like steady climbs.
9. Mention People In Content
Influencers and also up and comers.
If you can get people caring about what you're writing and invested in the success of your content they will link to it and bring you traffic.
I don't know if you want to overdo this, but maybe six pieces of content a year.
You could create a list of industry influencers and reach out to them when you publish it. You could identify a topic and reach out to influencers and ask for their thoughts.
You could host a podcast episode with a guest and when it's live let them know so they can share it with their followers.
10. Out Of Office & Signatures
In regular emails.
This one is kind of fun. Your email ecosystem is a great source of referral traffic.
When you're out of the office (maybe every weekend) include a link to a new blog post. Or just to your homepage. Maybe to a new product offering.
I'm out this week, but check out this great new product…
And even your regular signature can include links. Links to new case studies. Links to new blog posts. The more you update it the more repeat traffic you'll get too because the people you email all the time will continually see new links to click on.
Conclusion
Referral traffic is a great form of traffic…in general. The strategies here are ones that have worked well for me over the years. Sometimes you'll get huge bursts of traffic, but more often it'll be a numbers game. Where you do 10 things to get one great source of traffic.
But even then these strategies are well worth the investment.