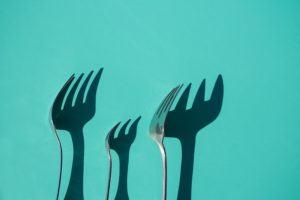 Social media marketing is a pretty common term in the online world.
If you work for a business in the social media area you're probably reading about social media marketing.
But…part of that marketing effort is the design.
That's why social media marketing design is important, but often overlooked.
Ever post a photo you thought was great, but that didn't really hit home with the audience? It could have been a few things, but one way to definitely help with engagement is better design.
Let's get into a few tips that can help you with your social media design.
1. Use A Great Camera
Big one here.
iPhones are great. I have one. I actually probably underuse the camera.
The cameras on phones have been great and improving every year.
But they're still behind professional cameras.
If you're serious about social media and using photography then getting a professional camera is really a must.
The best sellers list on Amazon is a great place to start [no affiliate link].
Look at the accounts you follow on social media. You can probably tell immediately the ones that use professional cameras and the ones that use their phones.
2. Add Text
Photos are great. Illustrations are great (more on those later).
But you can take things to new levels with text.
Text allows you to add some context. It allows you to add a call to action. Maybe add a little more meaning to what's in the photo.
A photo is worth a lot of words, but even photos sometimes need a little extra something and text can add that.
3. Mix In Illustration
Photos are wonderful. They provide so much to social media marketing. They increase engagement.
But don't forget about illustrations.
Graphics can add a lot to the mix as well. Just as much as photos in some cases.
And they're not quite as common so they stick out a bit more.
Summer is already in sight! Share your wallpapers for June with us and get a chance to get featured on SmashingMag: https://t.co/jq6sX8uZNc pic.twitter.com/V3nRH7pkO9

— Smashing Magazine (@smashingmag) May 23, 2017
4. The Different/Familiar Paradox
What I mean by this one is that you want something a little different with your design from social site to social site.
Maybe a little different logo design. A little different header image. A little different kind of content you share.
But it also needs to be familiar. You don't want to get too different from channel to channel so that people get confused about your brand.
You could spell out your name in the logo on one site and use just the icon on another. Things like that.
Different/Familiar
5. Include Your Watermarks
Watermarks are great for making sure that if others use your photos (which you want) all over the Internet that your brand is in front of all those audiences.
It's not just about taking credit for things. If you post something online it's really fair game. People are going to share it. And you want that!
But if you can add a little watermark to your photos or illustrations it makes sure people know who you are.
Don't get too obnoxious with the size or anything. Small is fine. Even a little off color is good.
6. Professional Fonts
Fonts are so important in design. I never realized that until I met my wife. She's a web designer and she obsesses over fonts. And for good reason.
A font can make or break a design online.
For websites, advertisements and social media.
What do you think about this font:
Warm up for #NationalPizzaPartyDay with our Spotify playlist dropping tonight! pic.twitter.com/keODs6itlQ

— Papa John's Pizza (@PapaJohns) May 19, 2017
Or how about this one:
We don't go halfway when it comes to quality. Get the real facts on our food at https://t.co/nXbtbbcn1H pic.twitter.com/IK9rLU6duT

— Subway® (@SUBWAY) March 3, 2017
7. Zoom In
I think I'm guilty of this when I do take photos. I zoom too far out. I think it's kind of wanting to make sure that everything is in the frame. That nothing is missed.
But I think zooming in is better.
Not only does it allow people to see your logo on somethings, but it looks cooler in most instances.
8. Consistent Color
Color is a big thing too.
I think it's something that's easy to forget about too.
Every brand kind of has a color scheme. And with that scheme there is also kind of an overall feel.
The NFL has some very basic colors. When they use neons and pastels and weird things like that it doesn't look right. Even when it's just a photo they're sharing or some kind of graphic.
You want the color scheme and feel to fit with your brand identity.
The 2018 Pro Bowl is heading back to Orlando: https://t.co/VM05KDWba4 pic.twitter.com/BbYaT2UxT4

— NFL (@NFL) May 24, 2017
9. Add Shapes
This is something that's been around on social media. You don't always notice it, but if you know the little trick you'll probably start seeing it more often.
Here's a fun example from the NBA Twitter account:
Retweet to help us wish Happy Birthday to a real one! 😎 pic.twitter.com/9KX3q5UQgu

— Orlando Magic (@OrlandoMagic) May 24, 2017
The gift box is a little cheesy, but it's fun and well done in this case. It throws your eye a little off. you're drawn to the shape.
You can use shapes like this and others to draw attention where you want it.
Clouds, boxes, diamonds. All kinds of shapes to draw attention to certain parts of the image you're using.
10. Build A Calendar, Post More Often
In blogging the biggest tip I often share is to create a calendar.
Separate the brainstorming from the writing (in blogging).
This allows you to post more often. It allows you to avoid writer's block and things like that.
The same strategy works well with design and social media too.
Sit down and brainstorm ideas for what type of designs you can share. Create a month's worth or more. Then you or your designer can schedule regular time to produce that visual content without having to come up with an idea on the spot.
Bonus Tip: Reuse + Reshare Visual Content
The more you post the more followers and engagement you'll get. That seems to be the rule with any form of content marketing including social media.
Creating all kinds of new content is challenging. No doubt about it.
However, one little trick to posting more often is to reuse content. Nothing wrong with using a great photo or video that you created and shared a few years ago if it's still relevant and valuable.
Bonus Tip #2. Nostalgia
Here's an example from Nascar:
Tomorrow, we write history.

Meet the 2018 #NASCARHOF nominees: https://t.co/IqVWvpmyzc pic.twitter.com/YSC0zCZwgl

— NASCAR (@NASCAR) May 23, 2017
Final Thought
Looking for a way to boost social media engagement?
A big issue could be your social media marketing design. Little tweaks and an upgrade in professionalism and approach can get people to pay attention and interact.
Try the tips above and you should see some results.