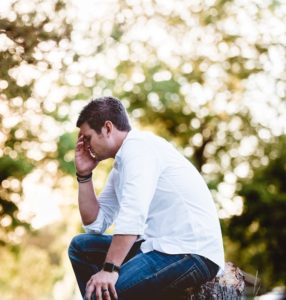 A frustrating thing for businesses is SEO or search engine optimization.
It's relatively easy to create or have created a great looking website that's also technically sound.
But you can launch that site and still not rank well for important keywords.
People will often wonder:
Why don't I rank first?
That can be a legitimate question. You might be the best in your industry. Better products. Better service. The whole package.
Yet your competition might have better rankings. They're getting all the online business because potential customers don't even know that your website exists.
Why aren't you ranking better?
Here are a few common reasons…
1. Google My Business (For Local Businesses)
The first thing a business, mostly a local business, should do is get setup on Google My Business.
Google can sometimes parse information that's online to fill out a profile for your company. But you can take control of the information like your official name, description, hours, phone number, etc. by filling out your GMB profile.
Google sends you a postcard at your business address and you can then verify that you're the owner or representative of the company.
Now when people in your area search for your business name or for your type of business (restaurant, store, etc.) you'll very like show up in the regular rankings, but also in other areas like Maps.
I get my hair cut by someone that has a small shop. It's just her. A few months ago she said that a few people had mentioned that they couldn't find information about her online. She didn't have a website. Didn't really need one.
She got herself setup with Google My Business and now people have been able to find her. Look at her hours. Find her phone number. See where her shop is. All the basic things.
This also helps your website rank. The more Google knows about you the better they can determine where it's appropriate for you to rank.
2. Google Search Console (Possible Technical Issues)
Google also offers a way for you to control more information that is on your site that they can see.
They offer a Search Console so you can control this.
There are a couple ways for you to verify that you control your website. Once that's setup Google can provide some important information about your website.
You can provide Google with a sitemap. You can learn about structured data. You can remove certain pages from Google's index for certain occasions.
You can also see over time important keywords you rank for, the clickthrough rate and the average ranking position.
Google also shows you any errors on the site. Pages you tel them that exist, but that they can't reach. Issues with how your site looks on mobile devices. And more.
The main thing with Search Console is you can make sure there are no technical issues with your site. And if there ever are you can figure out how to fix them with the info provided.
3. Website Age
This one can be pretty important especially for small businesses.
Let's say that Walmart didn't have a website. They could launch the site and probably rank the next day for important terms.
Google is looking for indicators or signals showing that websites and brands can be trusted. Google needs signals to know what the website is all about. What it offers. Who it offers those things too. And so on.
A brand like Walmart has a ton of signals. Both online where people probably mention the brand all the time on social media, in forums, etc. And offline as well. Google can see all those things.
But for a small business there aren't as many signals. It takes time for those to build.
So sometimes it just takes time for Google to learn about your website. They need to acquire signals.
And they also have to be careful with new sites. It's easy for spammers to launch new sites and do spammy things. Older domains are generally more trustworthy.
Imagine hiring a painter to paint your house. Would you rather have someone that's done it for 20 years or someone that just started yesterday?
You might have to be patient and just wait for your website to age a bit.
4. Confusing Website Structure/Hierarchy
I wrote about hierarchy a little bit recently so I won't rehash it.
The big points are setting up your site in a way that makes sense for your sales cycle.
Important pages should be the main pages. Not buried several links within your site.
Let's say you sell bicycles at your local shop. And your biggest sellers are Huffy bikes. You don't want to make it so that it takes five clicks for a visitor to see the selection of Huffy bikes on your site.
Chances are your customers want to view that information a lot sooner. Maybe even one click from the homepage.
Google crawls through your site using links. If your bury important pages it's an indicator to Google that those pages aren't important.
5. Keyword Confusion
This point is about using different keywords than your audience.
I visit quite a few websites during the week. Checking things out. Looking for possible clients.
Sometimes it's challenging to figure out what the business does. What they offer to customers. Who they're even targeting.
This can happen in business. If you're working in the business you might use certain language while your audience/customers use other terms.
Let's say you're a website designer.
You might call your service "digital design".
But are your target customers going to search for that on Google? Probably not. They're going to search for something like "website designer".
Ask your customers what they're searching for or what they would search for in relation to your business. Check out what headings your competition is using on their site. This will clue you in on the right wording to use on your site.
6. Lack Of Online Engagement
SEO expert Rand Fishkin talked about engagement in length.
Engagement includes all the ways your target audiences engages with your brand online. And probably offline too.
Social media. Writing about you. Linking. Reviewing. All kinds of things.
These all go into how Google perceives your brand online. Your authority. Your success with customers. They are all signals to Google that give them reason to rank you ahead of the competition.
The bottom line is you need to be better than your competition at engagement with your customers.
7. No Content Strategy
A lot of businesses will put their site up and leave it. And wait for the rankings to come and the traffic to come in.
That may happen if there are signals showing that you're worthy of ranking.
But you're missing out on a big signal and that is an ongoing content strategy.
Google states the strategy that they want to help people find the answers they're looking for. It's your job to align your content strategy with that goal.
It could be with a blog. You identify the questions your audience is asking and provide answers with your posts.
If you're helping your audience with those posts it will signal to Google that you're an authority in the industry.
We've seen that over time you get rankings and traffic for individual posts, but that it also helps the main pages on your site rank for important industry terms.
For more on this check out our own Ghost Blog Writers case study.
8. Low Clickthrough Rate
One of the things Google is looking at is the clickthrough rate to your site from their rankings.
A bad signal would be people that see your links on Google, but they aren't clicking on your links. Or they bounce from your site. That's call pogo sticking. Where they click to your site, but realize it's not what they're looking for so they go back and look for a better result.
You can fix this by identifying the right terms to use for your pages. And to make sure that when a new visitor comes to your pages that they know that they're on a relevant page. Put the term in the heading. Lead them through the content in a way that makes sense. Usually you want to follow your sales process.
9. No Links
A big signal for rankings still is the link.
When someone uses their website to link to your website it's generally a great indication to Google that your site has some authority.
It takes time for these links to build naturally. People need to see that your site exists before they write about you.
You can do some cold outreach to help move this process along. Reaching out to influencers introducing your brand and website.
Writing articles or creating content and emailing influencers and sharing that content with them.
10. Spammy Looking Domain
Finally, it could be that your domain name looks kind of spammy. Like it can't be trusted. Neil Patel wrote about this on his blog in point #5.
The .com domain is very recognizable. People trust it. Other domains can look a little spammy. Even the .biz ones. Spammers have used those in the recent past. Those domains are newer so people aren't as familiar with them.
It could also be that your domain has a weird looking name.
Something like petesautoshopdenver.com or something like that. Maybe it's more confusing: petesasd.com.
A good rule of thumb for picking a domain is to choose a .com as much as possible. And go with a name that doesn't make people ask, "What the heck is that?".
Conclusion
It can be really frustrating to have a great business and a great website, but not get the love you deserve on Google. You know that you're an authority and the best option. But your competition ranks better than you.
The truth is that the competition is probably doing the things above better than you. So it's up to you to take back control and implement the things above. If you do, and do it over the long term, you'll get back to the top where you belong.