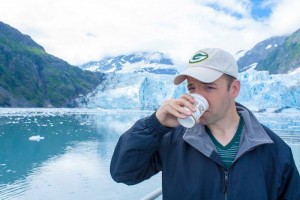 If you live in area where the winters are harsh, cold and snowy then you're potentially at risk for feeling sad. One study found that nearly 10% of people in New Hampshire suffer from sadness during winter compared to only about 2% in Florida.
The other day I went to the store to get a shovel in preparation for winter here in Wisconsin. The forecast has been calling for chances of the first winter flurries here in our part of the world.
I enjoy doing a lot of things outside during the warm months especially golfing. So it's always a little sad to see the sun disappear more as the days move into winter, but I don't think I've in the category of people that get sad.
I've also kind of found things to look forward to and to enjoy during the cold months of the year. Here are some of my favorite reasons to love Wisconsin Winters.
1. Better Sleep
My body runs hot throughout the year. I don't really sleep well when the temperature in the room is over 70 degrees. It's harder to keep the temp down in the summertime so I look forward to winter because the temps are easy to keep low. I can sleep sound and usually sleep through the entire night. I always say you can only take off so many covers and clothes, but if you're a little chilly you can always add a layer.
2. Crackling Wood Fires
It's always been a tradition throughout my life to enjoy wood fireplaces. My family had one growing up and my grandparents always had one. More people use the more practical gas fireplaces today, but I still can find a few places to enjoy the crackling of a wood fire in the fireplace. There is just something soothing about it. I could grab a book or article and read for hours in a chair by the fire.
3. No Bugs
The summer isn't too bad here in Wisconsin, but on muggy days near water and where there is a lack of birds you'll usually find a flurry of flies, gnats and mosquitoes. They're tolerable, but they can really put a downer on your day. For example, you might have to swat away gnats during a round of golf.
There is no need to worry in the wintertime, though. The bugs are all dead.
4. A Rush Of Fresh Air
Have you ever breathed in zero degree air? It's quite the experience. I wouldn't recommend staying outdoors for too long when the temps get low, but it really puts a rush through your body to take a breath when it's so cold that you feel it in your lungs.
5. Family Time
The holidays are coming up here in most parts of the world. It's a time to spend with family and even though it's only a correlation with the cold months it's still always a reminder that when the weather turns cold that time to spend with family is coming along shortly.
6. Time In The Woods
It's hunting season in Wisconsin. And yes we're after the great animal, the whitetail deer, but it's really about enjoying time in the woods. There are usually at least a few days where you'll get some snow on the ground and there is nothing like spending a few hours in the woods when there is snow on the ground. Everything that moves is visible. You can see forever and you'll see all kinds of wildlife. It shows you how wonderful nature can be.
7. Ice Fishing
I only ice fish one time each year, but it's a great weekend. A collection buddies from high school, college and today all get together to have a fun weekend. When we get together it's like we just saw each other yesterday even though it had been a year. It's a neat thing and the ice fishing is fun too. We don't always catch fish, but when we do it's a nice little bonus.
8. Cutting Down The Christmas Tree
Spending time with family is one I've already mentioned, but this is kind of an extension. It's a tradition in my family to cut down a tree from the tree farm each day after Thanksgiving. We don't go shopping. We go find a tree for everyone's home. It can be cold. It can be windy, but we're always out there finding the perfect tree for the house.
9. Christmas Music
I'm kind of a sap when it comes to holiday music. I enjoy this time of year when I can go back and listen to all the classics. I like the standards like White Christmas by Bing Crosby and all those, but I really like country Christmas songs. I love the old ones and even the new ones. There are always new albums that the country artists put out. But I still like going back and hearing the ones from years past.
10. Basketball Season
I don't play as much as I used to, but I look back on my childhood and wintertime always meant basketball season. I loved it as a kid and I probably need to get back into it with an intramural came or something. At the very least I'm going to try to make it to a few games at the University of Wisconsin – Eau Claire this winter.
Final Thought
These are just a few reasons I love Wisconsin Winters. I still love in the springtime when the snow melts and I can get back on the golf course. But I don't see myself giving up those winter months although I say that now. I'm not sure how I'll feel the first time I have to go out and shovel a foot of heavy snow and ice off the driveway and sidewalk.