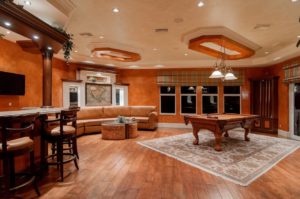 Hashtags are a great way to boost social media engagement.
If you share something normally it's mostly just your followers that see it.
When you add hashtags you reach everyone that is following those hashtags. And that includes anyone that clicks on a hashtag out of curiosity. We've all mostly done that.
And most platforms use hashtags these days so it's good to use them on just about every platform.
It can seem like using a lot of hashtags is spammy. It depends on the platform and how you use them. On Instagram, a lot of star influencers use 10+ hashtags with each post. That's becoming more common too on other platforms.
What's a good number? Maybe aim for 3-5 to start, but if you're not having issues losing followers then try increasing to 10 or so.
How do you know if hashtags are working? Watch all the usual engagement metrics: likes, reshares, comments, replies, etc. Also watch your follower counts. They should all increase with hashtag use.
Now, let's get into some great hashtags for real estate professionals.
Here is the quick list:
#Home
#'YourCity'
#'YourState'
#Love
#Decor
#HomeDecor
#Tips
#Design
#RealEstate
#ForSale
And a little explanation of why:
1. #Home
This hashtags has tons of followers. And that's kind of what I'm going for with these. You can niche things down and really focus on finding the exact person you want when they're in the exact right buying mood. For that you would use things like #HomeForSale or even more niche ones like #RanchHomeDallas or something like that.
Here's the thing, most people on social media aren't in home buying mode. We're only in buying mode for anything about 3% of the time.
That doesn't mean you don't want to build an audience.
Using the #Home hashtags is broad. You can use it when you share all types of content. Home photos, design tips and so much more. Anything related to the home.
2. #'YourCity'
The next thing that's good for a real estate professional is to become kind of an expert of their city. The go to person for all information about the city. Sharing news, events and all kinds of things. And this one works to if you want to share listings and photos and stuff.
3. #'YourState'
Same as the one above, but a little broader. You can certainly become an expert and promoter of how great your state is. A lot of people move within the state or if someone is coming from out of state they might scope this hashtag out looking for tips on where to live, types of homes to buy and all kinds of stuff.
4. #Love
This one might not seem like a good fit, but it has a ton of followers and has a very broad usage. A lot of people love home-related topics. You can love a photo of a beautiful home. You can love an event that's coming up in a city or state. We love all kinds of things.
5. #Decor
More specific to home buyers and sellers. We're often interested in the decor in a home or the style of the home. Things like that. When you share photos you can mention a decor detail and certainly use this hashtag.
6. #HomeDecor
Same as the one above, but a little more specific and still quite a few followers.
7. #Tips
Why this one? It has a good number of followers and the reason is that a lot of people are always looking for tips. Tips on all kinds of topics. You can use it directly for home-related tips. Buying a home tips. Decorating tips. But you can also use it for tips on events in your city or the best places to eat and all kinds of things like that too.
8. #Design
Related to the decor ones above. Huge following. Yes, some of them will be people designing art or websites and all kinds of stuff, but a lot of people like home design. The architecture and style of the home and all the design going on inside the house.
9. #RealEstate
Pretty straightforward one here. More specific to people that are in buying mode.
10. #ForSale
And just like the previous one this is probably a buyer looking for something. It could be broad, but a lot will be looking for homes.
—
That's it for this list. There are many more out there to use. Hopefully these can help you get started. I like using Instagram to check for hashtags. See what influencers are using and copy theirs. Also type hashtags into the search bar and see how many followers they tag has.