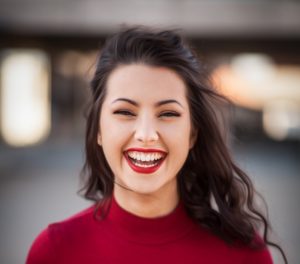 Are you looking to get more out of your dental practice?
Especially with social media?
One of the best ways I've seen for increasing reach and engagement is with hashtags.
People seem to be using them more and more to find content they're interested in. They're looking for answers to the questions they have about all kinds of topics.
About work and about life.
If you have answers and share those answers on social media you want to reach a big audience using hashtags.
Here is a list for dental practices:
#Dentist
#Smile
#Happy
#Health
#Beautiful
#Life
#Fun
#Selfie
#Laugh
#'YourLocation'
1. #Dentist
Obvious one here for dentists. You can use this one for just about anything you share on social media. You're a dentist. People that follow this are probably looking for dentists. They're going to be looking at this hashtag. You want to intercept their attention. Use it often.
2. #Smile
This one has a huge following on various social sites. It's huge on Instagram. And the great thing for you is that you make people want to smile. Maybe they don't want to smile thinking about your drills and picks, but once their teeth are looking great they'll definitely want to smile. Your job is all about smiles. This is another one that works in all kinds of situations.
3. #Happy
This one builds on the idea of smiling. You're happy. Your patients are happy. Show content that shows happiness and use this hashtag. It's a big one.
4. #Health
This is one of the fastest growing sectors of industry. People want to be healthy. Dentists make people healthier. When you share knowledge about health and helping people become healthier definitely use this hashtag.
5. #Beautiful
This one goes back to the smile and happiness thing. As a dentist, you're making people look and feel beautiful. It's amazing how a nice set of teeth can improve someone's self image. I knew someone that didn't like their teeth. Eventually they were able to get veneers. It was like a switch flipped and they thought they were beautiful. It was wonderful to see.
6. #Life
I suggest this one to businesses a lot. It has so many possible uses. We're all living life and trying to figure it out. That's why this is one of the most popular hashtags. You can definitely use it as you share content.
7. #Fun
Have some fun photos or stories to share? Make sure to include this hashtag. You'll reach more people.
8. #Selfie
I almost missed this one. It's huge on Instagram. When you have happy, smiling patients leaving the office have them take a selfie for your Instagram account. Make it a habit. Think of all the great content you'll get throughout the day, week, month, year, etc…
9. #Laugh
Same reasons as smile and happy. A great tag that you really affect.
10. #'YourLocation'
Don't overlook this one. A dentist has a presence in a community. When you share content use your local city, state or whatever hashtag. You want to reach those in your area.
—
Don't be afraid to use 5+ of these with each post. People don't mind. As I think about it I would say that Facebook and Instagram are probably the best for dentists to use. Instagram might be the biggest opportunity. But if that changes don't be afraid to jump on a new platform. Just make sure to use hashtags to get the most reach and engagement possible.